Segway-Ninebot smart electric scooter E-100 Launched in Nepal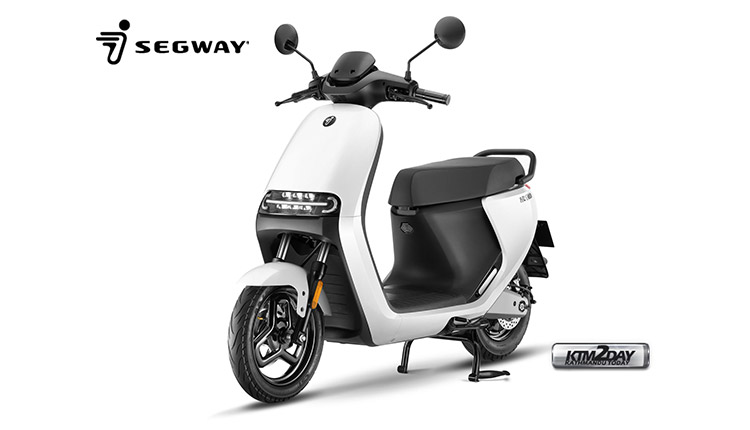 New electric scooter Segway E-100 by Segway-Nineboat has been introduced in Nepal today, a world-renowned company that manufactures state of the art short-distance vehicles. The company's two-wheeled self-balancing vehicles and electric vehicles have become well-known since 2001.
For a company with a history of robotics since 1999, Segway has made significant progress in recent years. Particularly in robots for bomb disposal, personal robots, and delivery robots, among other things… Since its strategic cooperation with Ninebot, Segway has been proven that it is the finest in its genre.
Official importer and distributor of Segway Nineboat, I Hub Pvt Ltd. is based in Kathmandu, Nepal. The director and owner of iHub, Lokesh Oli, better known as Bijuli Dai, has imported Segway, a popular brand in Nepal, in order to promote a clean and safe environment with electric vehicles.
From the third week of January, the Segway E-100 e-scooter will be offered on the Nepali market with a manufacturer's guarantee. Other Segway e-scooters will be available in Nepal soon thanks to IHub.
The Segway E-100, which comes with excellent safety features, will not start until the driver is seated. Similarly, it does not start unless you lift the stand of the scooter.
No keys are required with the Segway E-100. There are two buttons on the remote control – one for turning the scooter on and off, and another for locking it.
With a 22-liter capacity, a seat cushion's bottom compartment can store full-size helmets or other goods of similar size, such as large vegetable bags or a 13-inch laptop backpack, provided you find the correct angles.
The NineBut E-Scooter E-100 is available in black, white, blue, and red color options. When compared to ordinary scooters, the E-100 comes in a variety of beautiful styles. Its dimensions are 1755 millimeters by 675 millimeters by 1135 millimeters. Despite being an electric vehicle, the E-100 weighs 80 kg.
There are six lenses in the intelligent matrix LED headlight which automatically emits light in accordance with the influence on the environment.
With an IPX5 water-resistance rating and a lithium ion battery, this electric scooter is equipped with a mobile charging slot and three driving modes. In addition, it exhibits an impressive amount of torque.
It takes about 7 hours to charge from 4 percent to 100 percent volume. It can travel up to 200 kilometers under dual battery mode.
The E-100's shock absorption technology is also unique to the vehicle. The vehicle's stiffness and humidity are precisely adjusted in response to the road's condition, resulting in less noise and vibration. As a result, passengers report fewer vibration in their vehicles.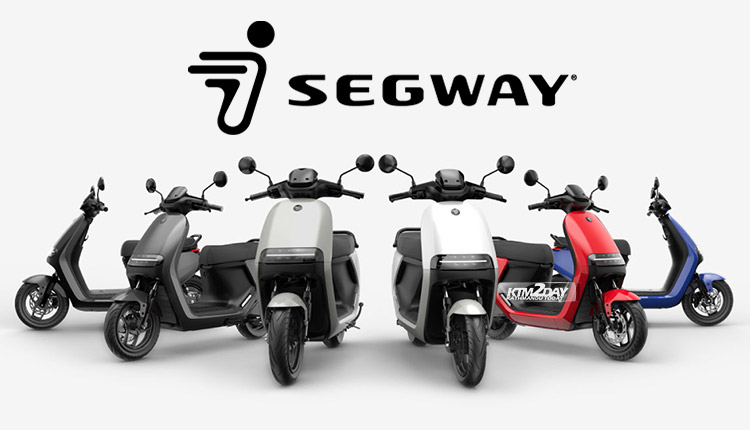 Segway E100: Specifications
Specification
Segway E100
Dimension
1755*675*1135mm
Net weight including battery
80 kg
Loading capacity
150 kg
Wheelbase
1235mm
Ground clearance
130mm (5.12 inch)
Tyre
Patented anti-skid tubeless tyres
Damping System
Hydraulic spring damping
Brake system
Front: Disk
Rear: Disk
Max speed
58Km/h
Motor
Tailored Brushless Motor
Rated power
1800 Watt
Max power
2400 Watt
Max torque
150 N.M
Battery unit
Tailored lithium battery
Rated voltage
72 V
Capacity
20 Ah
Battery energy
1440 Wh
Range (Km)
60-100
Charging time
7-8h
IPX rating
IPX5 (Battery-IPX7)
Headlight
Matrix LED headlight with 6 lens
Taillight
Red-yellow LED rear direction indicator lamp + Red tail light
Front and rear turning light
Standard
Color
Red, blue, black and white
Segway Ninebot E100 Price in Nepal
In Nepal, the Segway Ninebot E-100 has a suggested retail price of Rs. 2,91,000.