Hero Electric Scooters Price in Nepal : 3 Models Available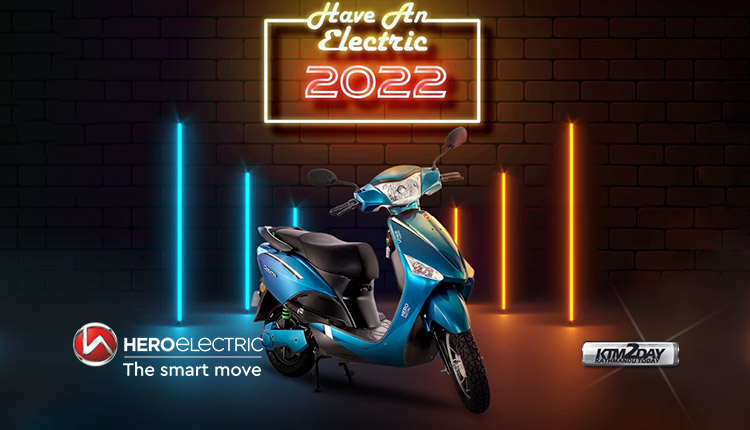 ◣ Hero Electric Scooters Price in Nepal
Hero Electric Scooters Models
Price Rs.
Photon
Rs 249,600
NYX
Rs 284,600
Optima
Rs 209,600 (Single battery)
Rs 309,600 (Double battery)
Hero Electric Scooter
manufactured in India has been made public in the Nepali market.
Lakshmi E-Mobility Pvt. Ltd. has started selling Hero Electric Scooters in Nepal as the official seller of Hero Electric Scooters manufactured in India.
These scooters are being sold and distributed through the showroom of the first Hero Electric Scooter located in Teku, Kathmandu.
The company has stated that it has started selling and distributing Hero electric scooters in line with the vision of Laxmi Group, which gives priority to electric mobility.
The company has provided four models of electric scooters in the Nepali market, including NYX, Photon and Optima with single and double battery options.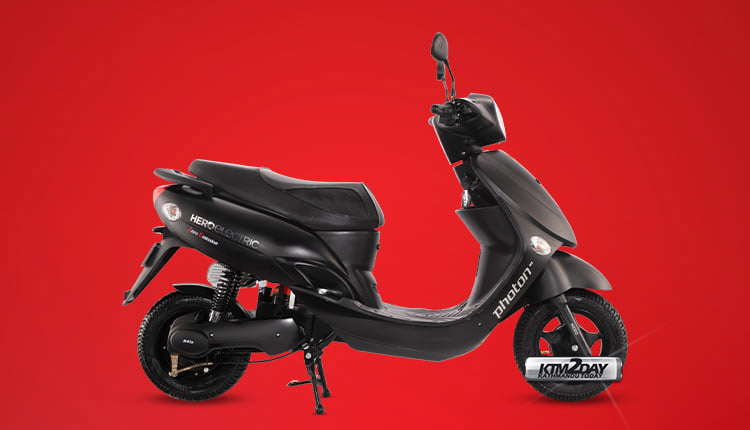 According to the company, the Hero Scooter offers a range of 82 kilometers to 165 kilometers once fully charged depending on the model. Prices for these scooters start at Rs 210,000 and go up to Rs 3,46,000.
There are 12 models of Hero Electric available in India. The company has informed that four models have been made available in the Nepali market at present and other models will be made available in the days ahead.
Lakshmi e-Mobility Pvt. Ltd. has set up a service center with own facilities in Teku, Kathmandu. The company is also accepting applications for dealerships from interested parties across Nepal.
Hero Electric is India's first and largest electric two wheeler scooter manufacturer. The company  has thousands of satisfied customers. Hero Electric has been at the forefront of electric mobility in India for over a decade.
Lakshmi e-Mobility Pvt. Ltd. is a sister organization of Lakshmi Group which is popular automotive dealer in Nepal. Lakshmi Group has been trading various brands in the Nepali market including Hyundai, BMW and SML Isuzu.
◣ Hero Electric Photon
Photon is an electric scooter manufactured by the Indian two-wheeler manufacturer Hero Electric.
In India, Hero Electric is one of the leading manufacturers of electric two-wheelers. A broad variety of models are produced in Ludhiana, Punjab, under the brand. Photon, a brand-new electric scooter, is one of their most recent models.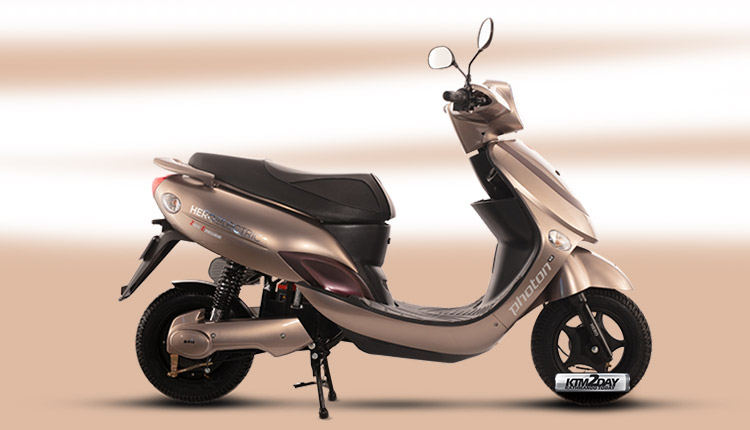 The motor of the Hero Electric Photon produces 1200 W of power. Hero Electric Photon's integrated braking system for the front and rear wheels is provided by the vehicle's front and rear drum brakes.
There are two drive modes on the new Photon: Power and Economy. It's a fast electric scooter. The scooter can reach a top speed of 45 kmph in the first mode, which is a reasonable amount of speed considering the competition.
Hero claims that the new Photon can travel up to 50 kilometers on a single charge with the Power mode activated. A claimed range of 80 kilometers is also claimed by the more efficient Economy mode. An anti-theft alarm, a front disc brake, and a polycarbonate head lamp are all included as standard equipment on the Photon.
A license and registration are required for the new Photon, unlike some previous scooter offered in its class. Color options for Photon are black, burgundy, and white.
Hero Electric Photon Specifications
Top Speed 45 km/h
Range 108 km/c
Motor Power 550 watts
Rear Brake Drum
Wheel Size (Rear) 90/90-12 TL
Front Brake Drum
Wheel Size (Front) 90/90-12 TL
Full Charge 5 Hours
Battery Capacity / Rating 72V / 26Ah
Battery Type Advanced Lithium-Ion
Hero Electric Photon Price in Nepal Rs 249,600
---
◣ Hero Electric NYX
The motor in the Hero Electric NYX produces 250 W of power. Hero Electric NYX has a combined braking system for all wheels thanks to its front and back drum brakes.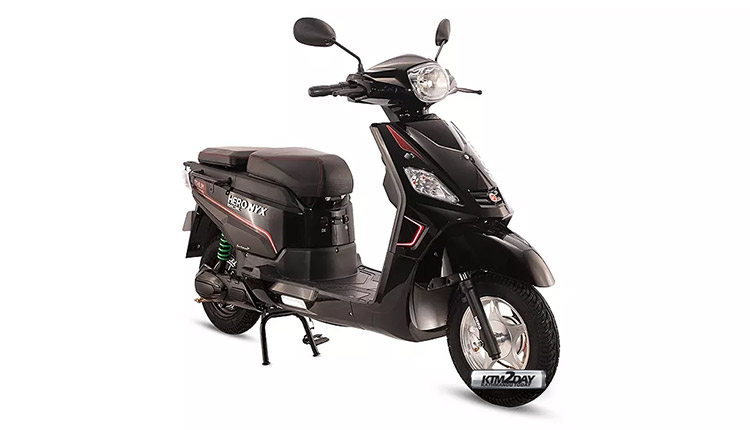 Hero wants to position the Nyx as an e-scooter that can do a lot of the grunt labor. The adaptability of the scooter may be seen by taking a closer look. The Nyx E5 and Nyx ER scooters are both made by the same manufacturer.
The Hero Electric NYX lacks good overall design and is pretty expensive. Small and medium-sized businesses are expected to be the primary users of the Nyx.
The Nyx's suspension consists of telescopic forks up front and swingarm-linked twin shocks down back. There are drum brakes on both ends of the vehicle's 10-inch alloy wheels.
Dual-split seats for the rider and pillion, as well as a large floorboard for luggage, make this motorcycle ideal for long journeys. Storage choices include a large floorboard, under-seat storage, and a glovebox.
The ability to fold the rear seat upright to make room for additional luggage is one of the more unique features of this scooter. When tying up additional luggage, the three-side grab rail is really useful.
Power is supplied by a 51.2V/30Ah battery that powers a BLDC hub motor of 600W/1300W. An 165-kilometer driving range is claimed by Hero Electric with a top speed of 42 kilometers per hour.
Both black and silver colors are offered in the Hero Electric NYX models.
Hero Electric NYX Specifications
Motor power 600/1300W
Battery 51.2V/30Ah Dual Battery
Charging time 4 to 5 hours
External charging port Yes
Regenerative braking Yes
Braking type Combined braking system
Range 165 km
Top speed 42kmph
Kerb weight 87 kg
Ground clearance 160mm
Wheel size 10 inches
Hero Electric NYX Price in Nepal Rs 284,600
◣ Hero Electric Optima
The Hero Optima is yet another electric scooter from Hero. You can choose between two different models of this bike. The rider can select between a single battery and a double battery. Everything is the same except for the scooter's weight and range.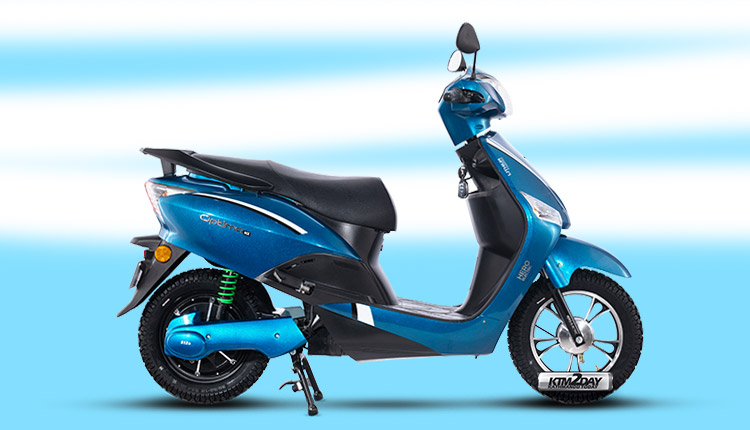 Similar to the other two, this is a simple-looking scooter with the same characteristics. In addition to the LED headlamps, it incorporates a computerized instrument cluster for showing vehicle data.
With a single battery, the scooter weighs 72.5 kg, and with a double battery, the weight rises to 83 kg. A 51.2V/30Ah portable battery powers a 550/1200W motor on the scooter. In a single battery version, the battery can go 82 kilometers and in the double battery version, it can travel 122 kilometers. Scooter has a top speed of 42 kph, and it has a 150 millimeter ground clearance.
The tyre size on the Hero Optima is larger than on the other two models. Aluminum alloy wheels with drum brakes on both ends are standard. Like the other two, it utilizes a combination of disc and drum brakes. For further security, the scooter is equipped with a remote lock and anti-theft alarm system. A USB port and cruise control are both included on the Optima, making it even more user-friendly.
Hero Electric Optima Specifications
Motor power 550/1200W
Input Voltage 51.2V / 30Ah
Charging time 4 to 5 hours
External charging port Yes
Regenerative braking Yes
Braking type Combined braking system
Range 82 km (Single battery) 122 km (Double battery)
Top speed 42kmph
Kerb weight 72.5 kg (Single battery) 83 kg (Double battery)
Ground clearance 150mm
Wheel size 12 inches
Cruise control Yes
Hero Electric Optima Price in Nepal
Rs. 2,09,600 (Single Battery)
Rs. 3,09,600 (Dual Battery)