NIU Electric Scooters Price in Nepal 2023 (Nov-Dec)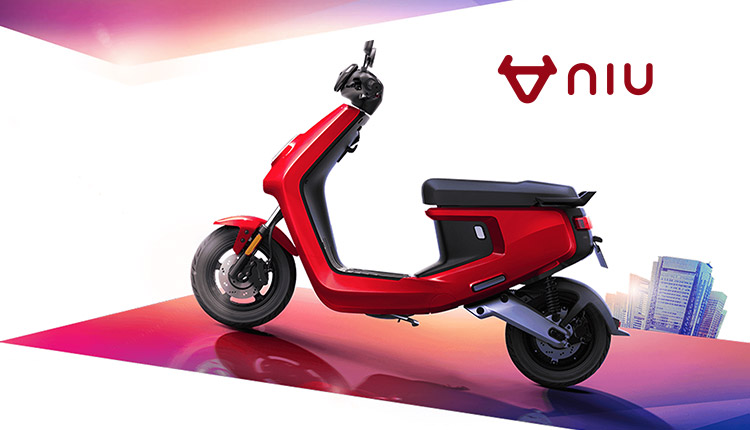 NIU is the world's leading provider of smart urban mobility solutions, it has created a new market category—smart electric two-wheeled vehicles—to redefine urban mobility with its core team from BMW, Microsoft, Intel, Huawei, McKinsey, KKR, and Bain Capital whom are all committed to change urban commuting globally.
NIU currently designs, manufactures and sells high-performance smart e-scooters, and it has a streamlined product portfolio consisting of three series, N, M and U, with multiple models and specifications for direct to consumer, delivery, and sharing markets.
NIU has won seven major international design awards, including Red Dot, iF, Good Design, IDEA, Red Star, DFA and Golden Pin in 2017 for the M-Series scooter.
The M-Series is the only urban mobility product that has won all seven of these design awards in the past twenty years.
In 2017 NIU went on to launch the ultra-lightweight U-Series scooter which has been well received by customers and design awards; including the German Red Dot.
In just three years NIU has gone from a single product launch in China to a truly global brand with investment from GGV, IDG, Sequoia, GSR, Zhen Fund, Innovation works and others.
NIU Electric Scooters Price in Nepal
NIU scooters are among the first electric two-wheelers to make an impact in a sector dominated by fossil fuel vehicles. As one of the top electric scooters in Nepal, NIU scooters quickly became a household name thanks to their sleek, lightweight design and clever features.
NIU is perhaps the first electric scooter manufacturer in Nepal to offer high-quality electric scooters. It has been supplying Nepal with high-end electric scooters for some time. It also recently introduced the Gova G3 and has three new models on the market in Nepal at the moment.

NIU Electric Scooters Price in Nepal 2023
Image
Specs
Price NRs.
Niu MQi GT
3000 Watt Motor
2 X 48 Volt Battery
Range : 90 - 130 km
Top Speed : 70km/h
Front/Rear : Disc Brakes
4,75,000
Niu UQi GT
1200 Watt Motor
48 Volt Battery
Charging Time 7 Hours
Range - 70 - 80 km
Combined Braking System(CBS)
2,76,000
Niu Gova G5
3000 Watt Motor
32V 45 amp
Lithium Ion Battery
3,64,000
NIU MQi+ Sport
BOSCH Motor : 1500W
Mileage : 60-80 km
Charging - 7 Hours
Battery : Lithium-ion
Torque : 60Nm
Top speed : 45kmph
Disc Brake : Front+Rear
Weight : 72 Kg
2,76,000
Niu NQi GT
Motor - BOSCH
BOSCH Motor : 3000W
Mileage : 95-120 km
Charging - 6 Hours
4,95,000
Niu NQi
Motor - BOSCH
BOSCH Motor : 1500W
Mileage : 50-75 km
Charging - 6 Hours
310,000(Glossy)
315,000(Matte)
Niu Gova G3
BOSCH Motor : 2700W
Mileage : 40 km
Charging - 5 Hours
Battery : Lithium-ion
Torque : 60Nm
Top speed : 60kmph
Disc Brake : Front+Rear
Weight : 72 Kg

2,77,000
Niu U-Series
800 Watt
Cell Type : Panasonic
Shell Material - Anodized aluminum alloy
Charging Time - 7 hours
Charging - Direct Charge / Battery Charge
Capacity - 21Ah
Voltage - 48V
Battery Pack Weight - 5.2kg
Mileage - 35km*
Charger Size - 146x84x42.5mm
Motor Brand - NIU joint research and development
Controller - FOC Vector
Motor Power - 24Nm
Climbing Performance - 13°
Brake Method - Front disc brake,
rear disk brake
1,85,000
Niu M-Series
1200 Watt
Panasonic Li-Ion Battery
Charging Time - 6 Hrs
Capacity - 26Ah
Voltage - 48V
Battery Weight -8.1 kg
Estimated Mileage - 50-70km
Motor - BOSCH
Controller - FOC Vector
BOSCH Motor : 1200W
Torque : 110Nm
Incline Start - 15°
Brake Type - Front Disc Brake, Rear Drum Brake

2,19,000
Niu N-GT
3000 Watt
Mileage :130-140 km*
Cell Type : Panasonic / 18650
Battery Capacity : 35 Ah (x2)
Battery Weight : 11 kg (x2)
Electromotor : Tailored Motor by Bosch GmbH
Braking Mode : Dual-Piston Hydraulic Disk Brake (CBS)
Shock Absorber : Oil Damping Direct Acting Shock Absorber

4,45,000
Niu N-Series
2400 Watt
Battery Unit : Panasonic / NCR18650PF
Voltage : 60V
Capacity : 29 Ah
Standard Charging Current : 4A
Max Discharging Current : 40 A
Electromotor - Motor Control Solution
FOC Controller 40A

2,69,000(Glossy)
2,76,000(Matte)
NIU Electric Scooters Price in Nepal - Updated on Jan 2023
Seller :
Efinity Nepal

Contact : +977
980-1230004
Email :
[email protected]
Website : http://www.niu.com/en
NIU Electric Scooters Price in Nepal
NIU is a multinational corporation that exports high-quality electric scooters to the Nepali market. NIU makes a large range of scooters, including the NIU NQi GT, which is among the most pricy scooters in Nepal. Over the years, Eco Infinity Pvt. Ltd. has introduced several variants of the Super Soco scooter throughout Nepal. Among the features of the NIU Scooters model are:
NIU UQim
NIU UQi GT
NIU MQi+ Sport
NIU GOVA 03
NIU N Sport
NIU GOVA 05
NIU MQi GT
NIU NQi GT
NIU UQim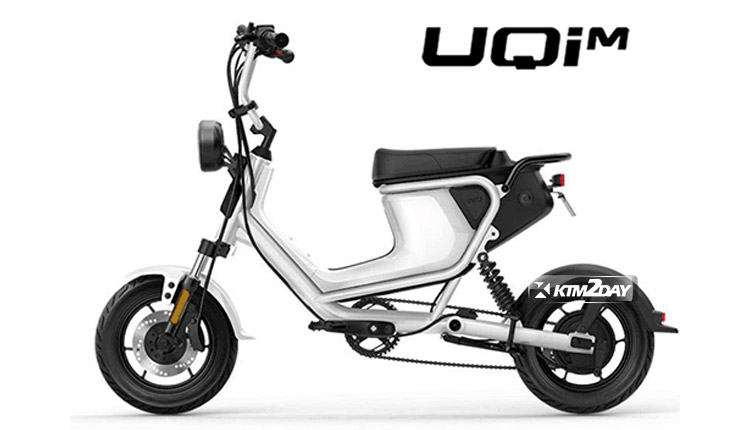 The UQim from NIU is available in blue, orange, yellow, and white. The sleek appearance comes from the sporty styling and the exposed steel chassis. A 48V 16AH battery and 400W motor power it. It can reach speeds of up to 35 kilometers per hour and has a range of 40-50 kilometers. Its maximum power output is 600 watts.
It's the least expensive option among NIU's scooters and comes equipped with both disc and drum brakes. This electric scooter has tubeless tires and a full charge takes about 5 hours.
To purchase an NIU UQim in Nepal, you'll need to fork over Rs. 1,45,000.
NIU UQi GT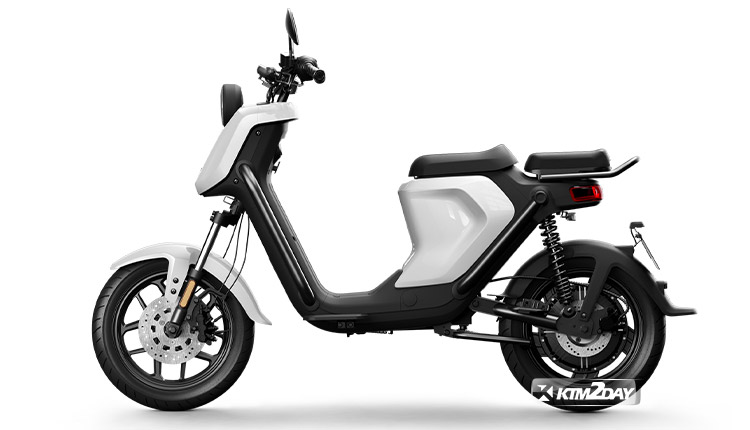 The NIU UQi, offered by NIU Scooters, can be purchased in your choice of red, grey, matte black, or white. Having a tubular steel frame that is visible adds a trendy touch to these. A 1200W motor is driven by a 48V 31AH battery. It can reach 45 kilometers per hour in speed and can travel up to 50-70 kilometers before needing to recharge.
The high-capacity lithium-ion battery and the bright LCD screen are just the beginning of its many useful features. An anti-theft system and a full-circle illumination system are included. It has a twin-disc braking mechanism and can be fully charged in 5 to 6 hours.
In Nepal, you'll have to pay Rs. 2,76,000 for an NIU UQi GT.
NIU MQi+ Sport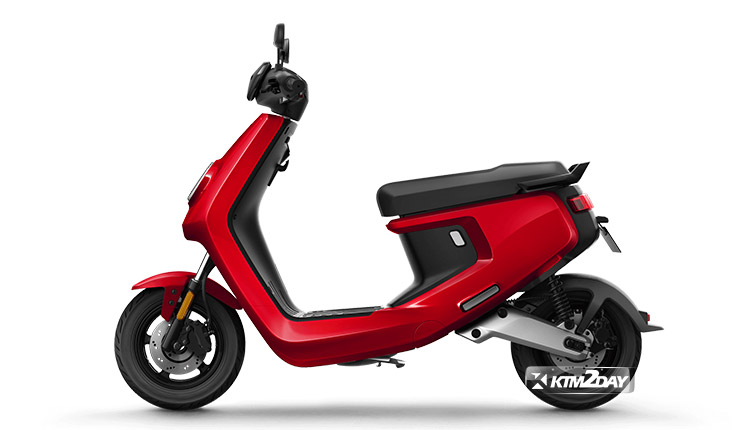 The NIU MQi+ Sport scooter comes in four different colors: red, blue, black, and white. The steel frame and hydraulic shocks make this a smooth ride. It has Titanium-Aluminum alloy arms. An included 48V 31AH battery powers the unit's 1500W motor. Maximum power output is 1500W, top speed is 45 km/h, and range is 55-85 km.
It has a safety sidelight, weighs 72 kg, and has a built-in dazzling dash with easy controls. The Energy Recovery System is a part of the NIU Battery Management System. This has a charging time of 6 to 7 hours and a regenerative braking system.
NIU MQi+ Sport is available for a price of Rs. 2,76,000 in Nepal.
NIU GOVA G3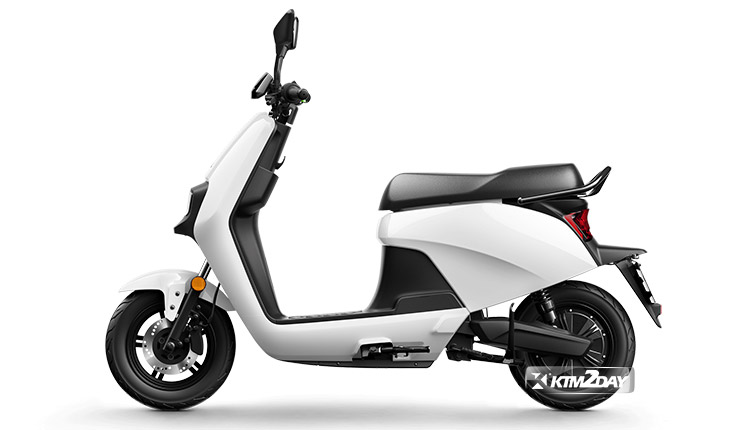 NIU offers the Gova 03 scooter in crimson, black, and white color options. Two riding modes and an LED lighting system are built in to the sleek, integrated design. The 60V 40AH battery supports the 2000W motor. The maximum speed is 65 kilometers per hour, and its range is between 65 and 90 kilometers. There is a 2700W maximum output from the battery.
Weight-wise, it's about the same as the NIU MQi+ Sport, and there's a handy compartment under the seat for all your belongings. There's a USB charging port, a stash box up front, and many of other perks. In 6–7 hours, this can be fully charged.
The NIU Gova 03 model costs Rs. 2,77,000 in Nepal.
NIU N Sport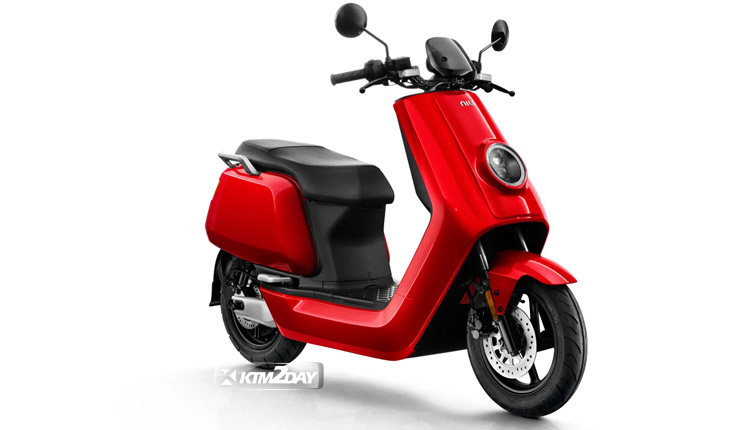 The NIU N Sport scooter is offered in a variety of colors from NIU Scooters, including red, white, black, grey, and blue. It features an adaptable driving mode and a sleek, contemporary style. It also has an LCD digital dashboard and a replaceable battery pack.
A 2400W motor and 60V 35AH battery power it. Its top speed is 45 km/h, and its range is up to 95 km. Maximum power from this battery is 1800W.
The NIU N Sport retails in Nepal for Rs. 3,48,000 – Rs. 3,53,000.
NIU GOVA G5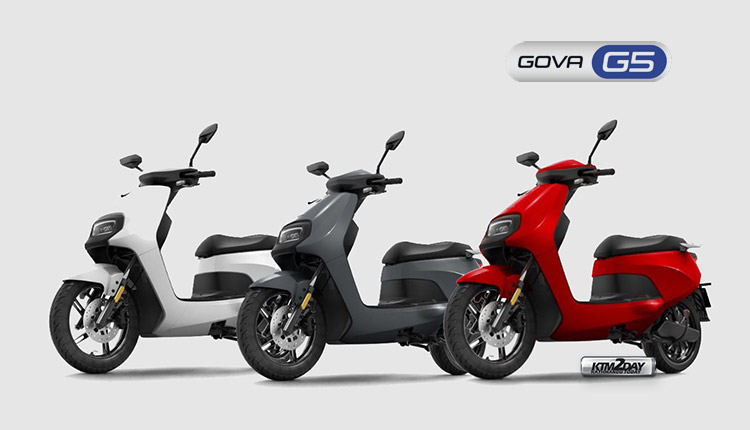 Another model from NIU Scooters is the Gova 05, and you can have it in white, red, or black. It's equipped with a variety of advanced features, such as multiple driving modes, an LED lighting system, and a wide-screen LCD display with various types of information.
A 3900W motor and a 72V 45AH battery powers this electric scooter. The maximum speed is 85 kmph, and it can travel up to 100 km/h. The battery can deliver up to 3900W of power at its peak. In 6 hours, it can be fully charged.
In Nepal, you may purchase NIU Gova 05 for the equivalent of Rs 3,64,000.
NIU MQi GT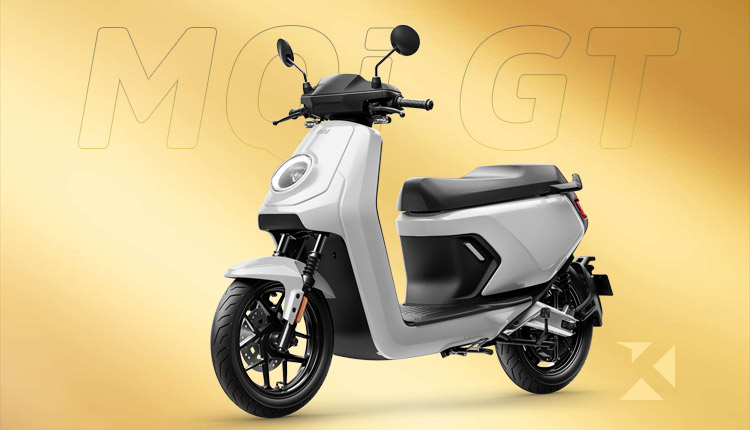 NIU MQi GT is one of many NIU scooter types sold in Nepal, and this article will provide an overview of the scooter as well as information on the cost. It comes in White, Blue, Grey, Red, and Black. It rides on hydraulic shocks and is powered by two 4th-generation NIU lithium-ion batteries. A footrest that may be retracted is also included. front and center LED instrumentation. There's a 180mm of clearance between the vehicle and the ground.
In addition to the two 48V 31AH batteries, there is also a 3000W motor. It can go up to 130 kilometers at a time and can reach speeds of up to 70 kilometers per hour. Battery can produce up to 3100W of power. It will be fully charged in about 4 or 5 hours.
The NIU MQi GT retails for Rs. 4,75,000 in Nepal.
NIU NQi GT
You're looking at one of the priciest NIU scooters available in Nepal. At 114 kilograms, this NIU scooter is among the heaviest available in Nepal.
There are three color options available: white, black, and red. It is available with a dual lithium-ion battery system and an energy recovery system, just like the MQi GT. Among its cutting-edge features are Dynamic Color Display Instrument Cluster and Computerized Brake System (CBS).
One 3000W motor and two 60V 26AH batteries are provided. It can travel up to 130 kilometers before needing refueling and can reach speeds of up to 80 kilometers per hour. The maximum output power of the battery is 4600W. In about 4 hours, it will be fully recharged.
The NIU NQi GT retails in Nepal for Rs. 4,95,000.
Also Check : CFMOTO Bikes Price in Nepal