Petrol Diesel Price in Nepal – 2023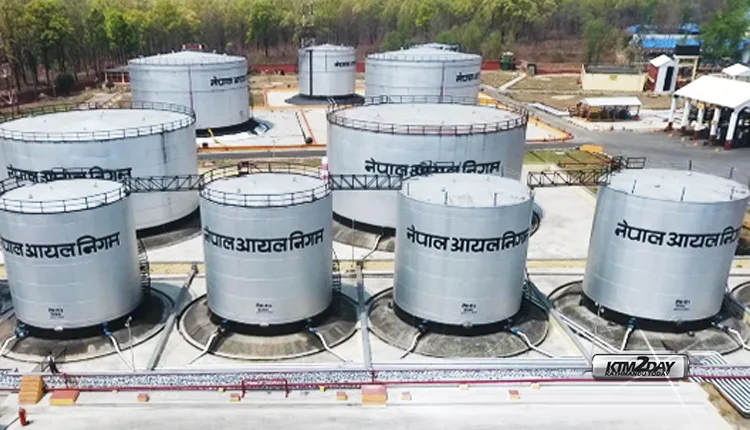 Petrol Diesel Price in Nepal 2023
March 01, 2023 – Nepal Oil Corporation (NOC) has kept the price of petroleum products stable.
The corporation has kept the price of petroleum products stable saying that it has to pay 16 billion rupees to the Indian Oil Corporation (IOC) and the Government of Nepal.
On Wednesday, the IOC reduced the prices of all fuels except LP gas, but the NOC kept the prices stable in the domestic market.
According to the new price list sent by IOC, petrol per liter has been reduced by Rs. 21 paisa and diesel by Rs. 5 per liter.
Similarly, kerosene per liter has decreased by 3 rupees 40 paise and jet fuel has decreased by 5 rupees. LPG gas has increased by 339 rupees per cylinder.
Currently, the price of petrol per liter in Nepali market is Rs 178 per liter and the price of diesel is Rs 175 per liter. Recently, the price of petroleum products is decreasing due to demand and production shortage in the international market.
Fuel Type
Quantity
Price NRs.
Petrol(*MS)
per litre
178
Diesel(*HSD)
per litre
175
Kerosene(*SKO)
per litre
175
LP Gas – 14.2 kg
per cylinder
1800
Aviation Fuel
Aviation Turbine Fuel
per liter
Rs. 170/L(Duty Paid)
Aviation Turbine Fuel(Jet A-1)
per Kilolitre
US$ 1,420/KL (Bonded)
       Kathmandu – (Price applicable within 15km of NOC depot/sales office)
*Abbreviations:
MS – Motor Spirit
HSD – High Speed Diesel
SKO – Superior Kerosene Oil
LP – Liquefied Petroleum
Also Check :
Daily Foreign Exchange Rates – Nepal Rastra Bank
Daily Fruits & Vegetable Market Price