Super SOCO Electric Bikes and Scooter Price in Nepal 2023 (Aug-Sept)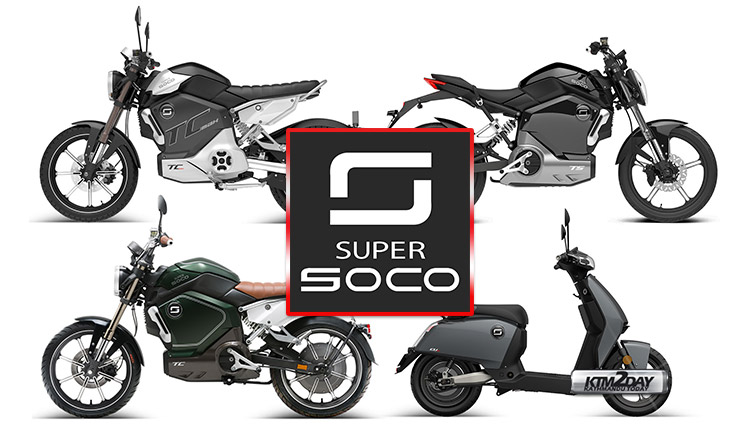 ☰ Super SOCO Electric Scooter Price in Nepal
The Super Soco brand of electric scooters are one of the best brands available in Nepali market. This brand of electric scooter and bikes are powerful, aesthetically pleasing, quick, and spacious than the majority of the ones currently on the market. However, it has a commanding presence on the road and can easily get through the traffic.
D-Lifestyle has served as Nepal's exclusive distributor of Super Soco electric scooters and bikes. In addition to providing ecologically friendly mobility, these e-bikes are elegant and boast cutting-edge technology.
As part of its "Revolt" campaign, D-lifestyles Pte Ltd has launched five "Super Soco" electric bikes and scooters in Nepal.
Super Soco has two electric scooters – the CUx and CPx, and three electric bikes TC Max, TC, and TSx on offer.
The Super Soco TC Max is the company's most expensive electric bike in Nepal while the Super Soco TSX electric scooter is the most affordable from the company's lineup.
Super Soco CUx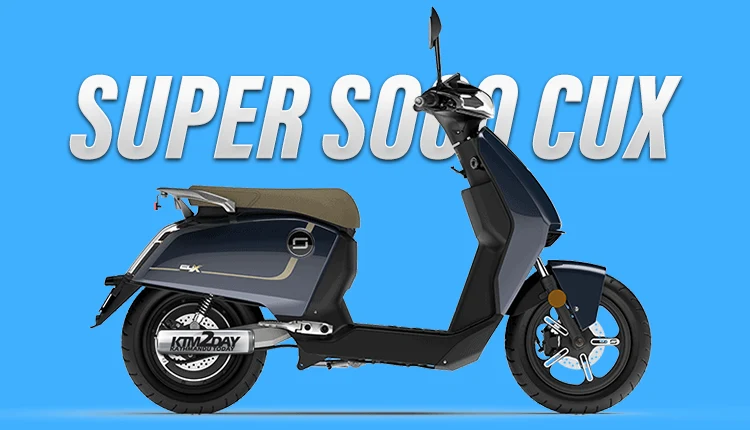 Luxury is conveyed by this vehicle's distinctive design. Because of its sleek design and agile body, driving in tight traffic is easy with the CUx. New riders will soon adapt to the high seat of the CuX scooter.
Side mirrors with an attractive circular shape add individuality, as do the conspicuous LED headlamps and LED taillights. The e-scooter also includes a slew of cutting-edge technologies.
The CUx has a digital display, keyless access, warning signals and alarms, anti-theft technology, USB charging port, and storage space.
The CUx is propelled by a 1.3kw Bosch Motor and a 2788 W lithium-Ion honeycomb battery pack.
This e-scooter has a maximum speed of 75 kilometers per hour and a range of 85 kilometers.
For stopping power, it has a CBS with dual discs. It takes about three and a half hours for the scooter to fully charge.
Specifications
Dimension (in mm)
1782 mm x 318 mm x 1087 mm
Ground clearance: 140mm
Seat height: 720mm
Tyre
Front: 90/90-12
Back: 90/90-12
Battery
60V30Ah Panasonic Lithium-ion
Motor
1300 W Bosch
Torque
50Nm
Top speed
45km/hr
Range
75 km
Charging duration
7-8 hrs
Kerb weight
64 kg
☰ Super Soco CUx Electric Scooter Price in Nepal
 Standard Color : Rs. 2,39,000
Luxury Color : Rs. 2,39,000
Super Soco CPx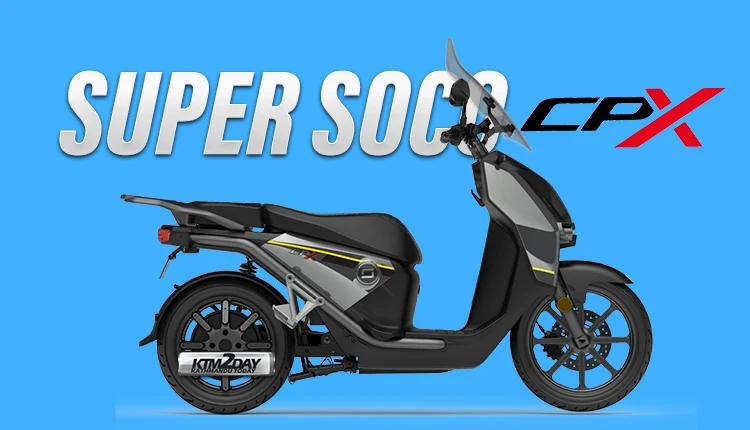 There is a powerful, sporty feel to the CPx's design. The LED headlight is positioned above the front mudguard and is completely black, unlike the CUx's halogen bulb.
8-spoke alloy wheels, a massive flyscreen, and a computerized instrument panel are all included.
Just a few of the other crucial features are keyless start, warning lights and anti-theft technology.
A one-push Reverse Switch will come in handy when traveling through congested areas like Ason bazar.
The CPx generates 171 Nm of torque with a 4000-watt motor and dual pack of 60-volt/45-amp-hour batteries.
While the single battery's range is 100 kilometers, the double battery offers a range of 200 kilometers, according to the company.
The CPx's power is not increased by the addition of an additional battery, but it's riding range surely doubles.
Still, the top speed is 90 kilometers per hour. A pair of discs CBS is responsible for putting the brakes on.
The charging time for a single battery is 3-4 hours, and if you have a pair of batteries, you may need to charge them overnight.
Batteries can be replaced. As a result, it may be placed anywhere in the house without having to worry about finding a power outlet outside.
In terms of color, the model comes in three options: silver, black, and grey.
Specifications
Dimensions (in mm)
2022 mm x790 mm x1442 mm
Ground clearance: 154mm
Seat height: 760mm
Tyre
Front: 100/80-14
Rear: 110/80-14
Battery
60V45Ah Lithium-ion
Motor
4000 W
Torque
46.5Nm
Top speed
90km/hr
Range
137 km (on dual battery)
Charging duration
3-4 hours
Kerb weight
107 kg
☰ Super Soco CPx electric scooter Price in Nepal
Single Battery : Rs. 4,59,000
Double Battery : Rs. 5,89,000
---
Super Soco TSx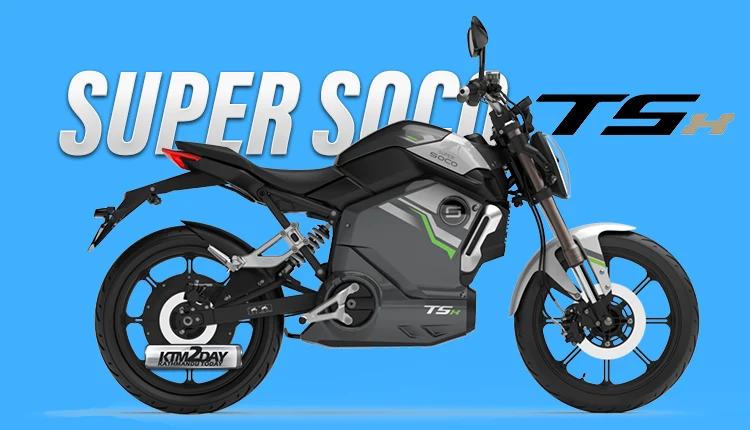 Super Soco has another two-wheeler in the electric bike category which is powered by a 3000W motor that generates 140Nm of peak torque.
It is powered by a 60V30 AH battery, which charges in an average of 3.5 hours. It is also capable of speeds of up to 80 kmph. There are a lot of new features and a sleek new look added to the Super Soco TSX.
The top model, comes with a dual battery pack that extends the bike's range to 160 km. The standard single-battery model's range is 80 kilometers.
The TSx is comparable to a 125cc petrol poweredengine, as it performs like a standard motorbike. TSX provides superior capabilities at a reduced cost. It has a futuristic appearance and feel compared to its competitors.
The trendy e-bikes sold by Super Soco Nepal are backed by a two- and three-year warranty, respectively on their batteries.
Features of TSX:
Dual Disc Braking
3-Level Riding Modes
Keyless GO with App Integration
Advanced Anti-Theft Safety Feature
Engine Kill Switch
Adjustable Centralized Rear Suspension
17-inch Bosch Motor
One-Push Power Start
Remote Key
Dynamic LED Lights
Hidden Storage Compartment
Intelligent High Brightness Display
Specifications
Dimension
Length: 1,895mm
Width: 703mm
Height: 1,066mm
Ground clearance: 198mm
Seat height: 770mm
Tyre
Front: 70/100-17
Rear: 100/70-17
Battery
60V30Ah Panasonic Lithium-ion
Motor
1900 watts Bosch
Torque
55Nm
Top speed
80km/hr
Range
128kms (dual battery)
Charging duration
3-4 hours
Vehicle weight
66kg
☰ Super Soco TSx electric bike Price in Nepal
Single Battery : Rs. 2,85,900
Double Battery : Rs. 3,69,000
Super Soco TC Max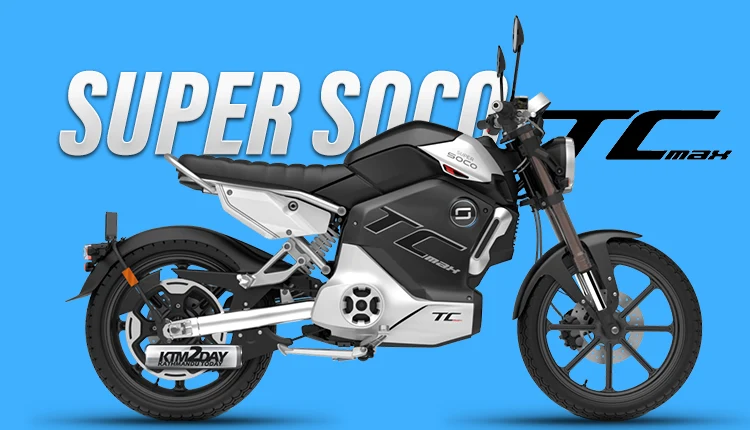 Super Soco Nepal's flagship e-bike is the TC Max. The Super Soco TC Max is powered by a 5000W EEC motor that generates 180Nm of torque. This electric bike includes a 75V45AH battery.
The maximum speed is 110 kilometers per hour, and it has a range of 110 kilometers. TC Max is Super Soco's most advanced model and comes with many features in every category.
E-bikes from Soco Nepal come with a 3-year battery warranty and a 2-year frame warranty.
Features:
Remote key
Warning signals & sounds
Anti-theft technology
Engine Kill Switch
3 Years battery warranty
2 Years scooter warranty
Dynamic LED Headlight
High-power central motor
LCD electronic instrument panel
CBS disc brake – front & rear
Specifications
Dimension
1982X740X1031 mm
Ground clearance: 198 mm
Seat height: 770 mm
Tyre
Front: 90/80-17
Rear: 120/70-17
Battery
72V45Ah Lithium-ion (22kg)
Motor
Super Soco 5000W
Torque
180Nm
Angle of Climb
17°
Top speed
95km/h
Range
110 Km (at 45 Km/h with 75 Kg driver)
Charging Time
5 hrs approx.
Vehicle weight
79 kg
☰ Super Soco TC Max Price in Nepal : Rs 489,900
Super Soco TC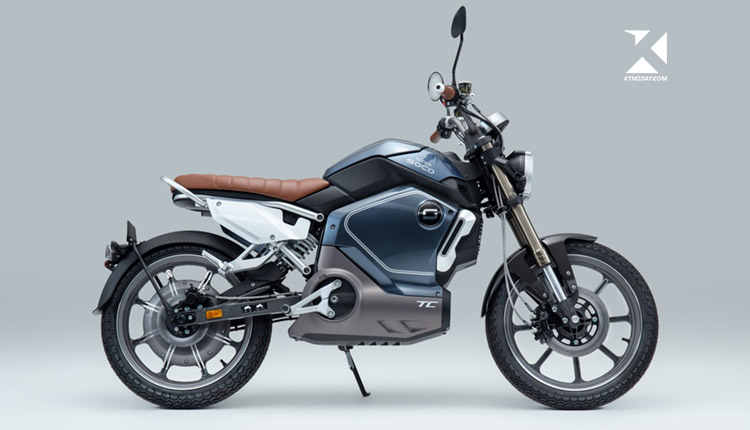 Those seeking the freedom of the open road and a bike that matches their personality will find the Super Soco TC to be the excellent entry point into the world of electric two wheeler.
The Super Soco TC is intended to be a sporty and inexpensive motorbike. It features a more classic appearance and a more potent engine.
A FOC electric motor powers this moptorcycle. It has a top speed of 45 km/h and is capable of generating 3000W of peak power and 150 Nm of torque. The claimed range of a dual lithium battery with a capacity of 60V30AH is 80 kilometers.
Typically, it takes four hours to fully charge the battery. The Soco TC weighs 83 kilograms and has a seat height of 770 millimeters. It measures 1926mm in length, 710mm in width, and 1100mm in height.
Moreover, the ground clearance measures 198 mm. This electric bicycle's frame is composed of carbon steel and aluminum. Dual disk brakes and tubeless tires improve the vehicle's handling.
In addition, both the front and rear parts are equipped with hydraulic shock absorbers.
Super Soco TC Specifications
| | |
| --- | --- |
| Dimensions | 1926mm long, 710mm broad, and 1100mm |
| Battery Type | Lithium-Ion |
| Battery Capacity | 60V 30AH |
| Peak Power | 3000 W |
| Maximum Torque | 150 Nm |
| Top Speed | 45 km/h |
| Range | 80 Km (Single Battery) |
| Weight | 83 kg |
| Ground Clearance | 198 mm |
| Seat Height | 770 mm |
| Suspension | Dual Hydraulic Shock Absorber |
| Braking System | Combined Braking System |
| Tire Type | Tubeless |
| Front Tyre | 90/80-17 – Disc |
| Rear Tyre | Vintage Green, Khaki Yellow, Diamond Black, Dark Sea Blue |
☰ Super Soco TC Price in Nepal : Rs 2,89,900 Single Battery
☰ Super Soco TC Price in Nepal : Rs 3,75,899 Dual Battery