Nissan Car Price In Nepal 2023 (Nov-Dec)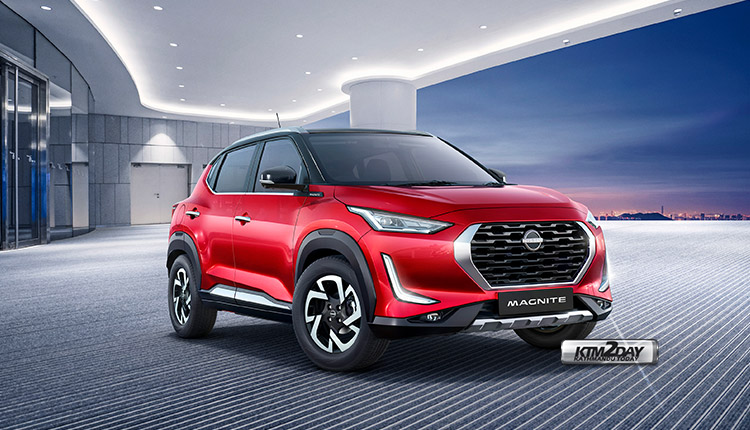 Nissan Motor Co., Ltd., or Nissan, is a Japanese multinational automobile manufacturer headquartered in Nishi-ku, Yokohama. The company sells its cars under the Nissan, Infiniti, and Datsun brands with in-house performance tuning products labelled Nismo. The company traces its name to the Nissan zaibatsu, now called Nissan Group.
Since 1999, Nissan has been part of the Renault–Nissan–Mitsubishi Alliance, a partnership between Nissan of Japan, Mitsubishi Motors of Japan and Renault of France.
As of 2013, Renault holds a 43.4% voting stake in Nissan, while Nissan holds a 15% non-voting stake in Renault. In 2013, Nissan was the sixth largest automaker in the world, after Toyota, General Motors, Volkswagen Group, Hyundai Motor Group, and Ford.
Taken together, the Renault–Nissan Alliance would be the world's fourth largest automaker. Nissan is the leading Japanese brand in China, Russia and Mexico. In 2014 Nissan was the largest car manufacturer in North America.
Pioneer Moto Corp Pvt. Ltd is the sole authorized dealer of Nissan Automobiles in Nepal and is located in Kamaladi, Kathmandu. Contact – 01 4427871

Nissan Car Price in Nepal 2023
Image
Model-Spec
Price Rs.
Nissan Leaf
EV , 311 km range
110 kW AC Motor
Battery : 40 kWh Li-Ion
Power : 150 PS
Torque : 320 Nm
Top Speed : 155 km/hr
64,99,000

Nissan Magnite 999 cc
XE 1.0L B4D Petrol MT
XL
XV-(Mono)
XV (Dual Tone)
XV Premium - Mono
XV Premium - Dual
XL 1.0L HRA0 Turbo Petrol MT 
XV(Mono)
XV (Dual Tone)
XV Premium(Mono)
XV Premium (Dual Tone)
29,49,000
31,99,000
34,99,000
35,29,000
37,99,000
38,29,000
36,49,000
39,49,000
39,79,000
42,49,000
42,79,000
Kicks XL
Petrol
1498cc
48,99,000

Kicks XL
Diesel
1461cc
50,99,000
Kicks XV
Petrol
1498cc
53,99,000

Kicks XV
Diesel
1461cc
56,99,000

Kicks XV Premium
Diesel
1461cc
58,99,000

Kicks XV Premium+
Diesel, Mono
1461cc

64,99,000

Kicks XV Premium+
Diesel, Dual
1461cc

65,25,000

Sunny XL
Diesel
1461cc
36,99,000
Sunny XL
Petrol
1498cc
38,99,000
Sunny XV
Diesel
1461cc
40,99,000
Micra Active XL
1198 cc
27,49,000
Micra Active XVS
1198 cc
28,84,000
Micra Active XV
1198 cc
29,49,000
Navara MT
2488cc
95,49,000
Navara AT
2488cc
1,06,85,000
X-Trail 5 Seater
1997cc
1,39,99,000
X-Trail 7 Seater
1997cc
1,44,99,000
Terrano (Petrol)
1598cc
45,15,000
Terrano (Diesel)
1461cc
53,99,000
Terrano (Diesel AMT)
1461cc
55,35,000
Urvan GX 16 Seater
2488cc
77,99,000
Nissan Patrol GRX
3000cc, Diesel
7 Seater

2,21,39,000
Nissan Car Price in Nepal - Updated on January 2023
Check out the rest of the lot here
– Car Prices in Nepal 2023