Yamaha introduces New Year 2079 Offer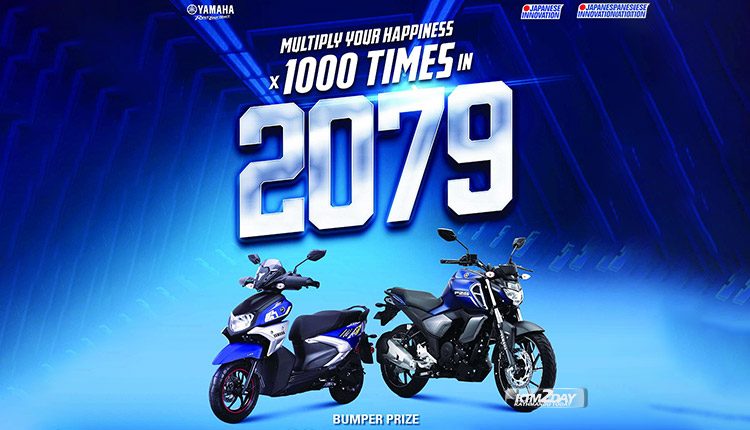 MAW Enterprises, the official distributor of Yamaha motorcycles and scooters for Nepal, has made public the New Year offer. The company has brought forward this offer targeting the nepali new year 2079 BS.
Under this scheme, customers are entitled to win upto 1000 times prize money as bumper prize while purchasing any of Yamaha's two wheelers.
Under the offer, customers who purchase Yamaha motorcycles and scooters will get a bumper prize of Rs. 20.79 Lakhs. Similarly, by multiplying 2079 by 100, the amount up to Rs. 27900 can be won as daily prize.
One lucky winner in the bumper will get Rs. 20.79 Lakh as a cash prizes at the end of the scheme. The bumper prize amount given to the lucky winner is calculated by multiplying 2079 by 1 thousand.
In addition to these gifts, customers can purchase Yamaha motorcycles and scooters by paying a minimum monthly installment at zero percent interest.
Customers can also win sure-shot prize equivalent to four times Rs. 2079. The company is also providing on the spot finance with zero percent interest rate, low down-payment and low emi on purchase of Yahama two-wheelers under this scheme.