Qualcomm Snapdragon 675, a better performer than Snapdragon 710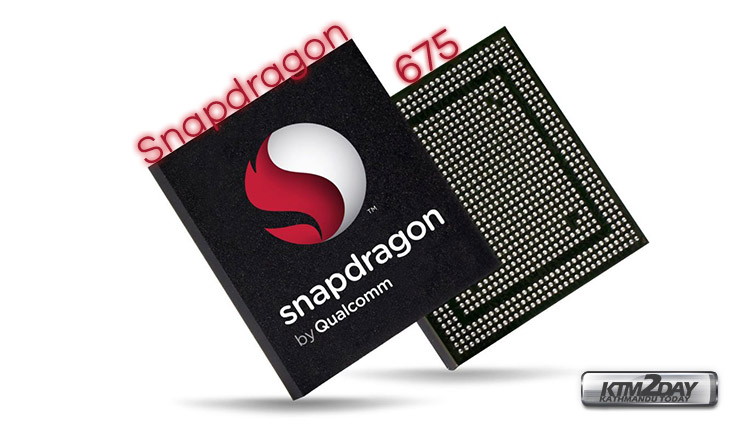 Qualcomm Snapdragon 675 makes one of its first appearances on AnTuTu , almost after the unveiling of the HiSense U30 smartphone which will be among the first to integrate it. The benchmark would have achieved a very good score, in line with expectations.
The Qualcomm Snapdragon 675 Mobile Platform comes loaded with outstanding gaming capabilities, stellar camera features, AI smarts and powerful performance. The new Qualcomm Kryo 460 CPU supports and excels in an outstanding range of on-device activities, with enhanced efficiency and speed.
With the Qualcomm Adreno 612 GPU, made hyper-efficient by heterogenous computing it breathes new life  into every on-screen moment.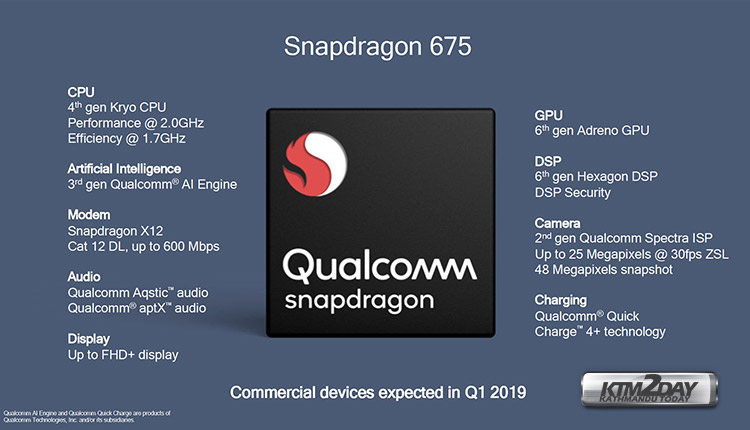 The multi-core Qualcomm AI Engine drives on-device interactions to the next level, with 50% faster performance than the previous generation. Additionally, it allows to record videos in limitless 480 fps HD slo-mo recording in dazzling detail with the Qualcomm Spectra 250L ISP.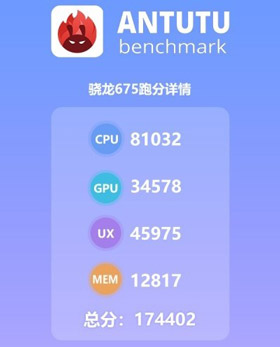 According to the benchmark report from Antutu , the Snapdragon 675 surpasses its elder brother Snapdragon 710 with flying colors scoring 174,402 points. The Snapdragon 710 trails behind at 170,000 points, a slight difference there in numbers.
The overall score, therefore, would allow this processor to compete on equal terms with other Qualcomm SoC belonging to the same band, considering that the first devices with Snapdragon 710 have just arrived on the market – Samsung Galaxy A8S and Oppo RX17 Pro – just to mention the most recent ones.
The first smartphones based on Snapdragon 675 platform, however, will arrive within the first quarter of this year, with HiSense U30 leading the way, scheduled for March in China, Russia and some European countries.