Xiaomi officially introduces MIUI 12, a brand new user interface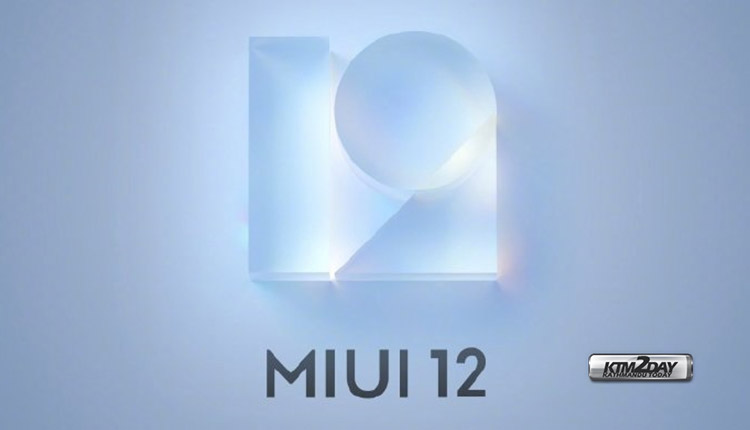 As previously announced, Xiaomi held an online event on Monday to present the latest version of its user interface – MIUI 12 for Xiaomi and Redmi smartphones.
The new version of MIUI will be available on several of the brands new and old devices. The company has published a full list of devices that will receive this update.
The new user interface comes with several improvements for notifications, new design, animations and privacy features. MIUI 12 also brings a bunch of new interesting live wallpapers along with several new options to customize the Always on Display feature.
Apart from bringing several improvements visually and aesthetically in the user interface the company has also added new privacy related features like Flare, Barbed Wire and Mask System.
MIUI 12 new interface features
MIUI 12 has a flatter and more simplified interface than before. It brings a bright white background that highlights the text better, along with wider spacing between text. There's also a bunch of added graphics and visuals complimenting the text, to make understanding for the viewer a lot easier. Xiaomi notes that it has done extensive work on system animation and has revamped almost all transition on the phone. This includes screen rotation, app launch and close, and even rearranging icons on the home screen. It brings new Android 10-like navigation gestures as well.

The interface brings new, smoother effects for screen transitions, for example: if you open or close an app, open recent apps or when you open a folder. In addition, there are new designs for Notes, the animation for charging and the way you organize icons on the Home screen.
The new live wallpapers now feature themes based on planet Earth and Mars. Xiaomi has used Mars exploration data to make high-precision 3D Martian land-forms for these wallpapers. When in Dark Mode, the planet also enters the night, and the visuals represent how the planet looks like when it's dark.
MIUI 12 also gets a more optimised multi-window feature and floating chat window support for full-screen apps.
Dark Mode 2.0
With MIUI 11, Xiaomi introduced dark mode to save battery. The Dark Mode 2.0 now even works on wallpapers which darkens during the night.
The changes between the "light" and "dark" modes will also happen more smoothly in this release. This is because the thickness of the fonts will be adjusted so that the brightness is reduced.
New Animations
The new UI focuses on refinements and thrown in lots of animations to make the experience fluid. Xiaomi has updated the rendering engine for showing smoother curves as well as real-world light and shadows, advanced colour mixing, real-time blur, better anti-aliasing rounded corners, improved curvature matching the phone's display, curves, and dynamic rounded corners.
There's also a new physical engine that alters the animations based on the touch input. Xiaomi says that you can open and close an app midway during an animation. The icons will also react to the touch gesture. Device rotation animations have also been refined, with the jittery movement effect said to be gone.
iPad-like multitasking on Android
You still need a big screen to multitask like an iPad but Xiaomi has ensured that using multiple apps at the same time is now easier. More apps and even games can now be windowed while using another app. Xiaomi is using Android's PiP feature to make apps float over others, complete with its own gestures. This will be something to look forward to.
New privacy features
Under the new privacy features, MIUI 12 will now notify users every time an app or game is accessing crucial information, such as access to microphone, camera, storage, gallery, location or any other important aspect. This was part of Android 10 but Xiaomi disabled it for MIUI 11 and integrated it with the newer OS.
MIUI 12 also has a new virtual identity feature that provides a virtual identity to apps or websites, concealing real data. The user can choose what data should the system provide to such apps or websites. The feature is said to be quite similar to "Sign in with Google".
Which devices will get MIUI 12
A total of 42 devices are supposed to get the Chinese version of MIUI 12.
The first batch of devices includes all the Mi 10 series, the Mi 9 series, Redmi K30 Pro series, Redmi K30 (5G and 4G), Redmi K20 Pro Premium Edition, Redmi K20 Pro and Redmi K20.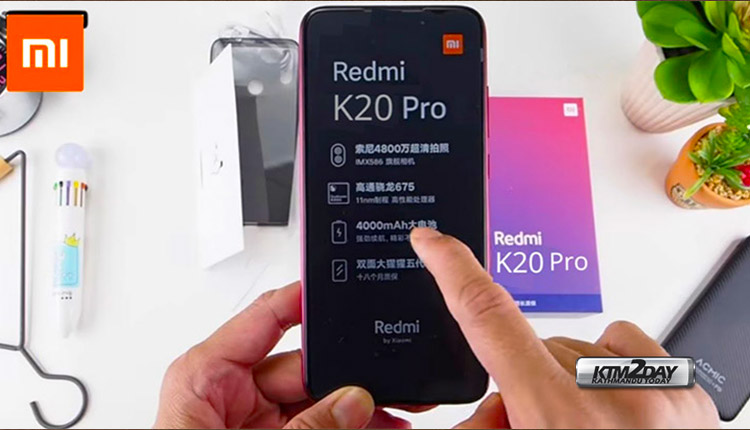 The second batch of devices includes Mi MIX 3, Mi MIX 2S, Mi CC9 series, Mi 9 SE, Mi 8 series, Redmi Note 8 Pro, Redmi Note 7 Pro and Redmi Note 7.
The third batch of devices includes the Mi CC9E, Mi Note 3, Mi Max 3, Mi 8 Youth Edition, Mi 8 SE, Mi MIX 2, Mi 6X, Redmi Note 8, Redmi 8, Redmi 8A, Redmi 7, Redmi 7A, Redmi 6 Pro, Redmi 6, Redmi 6A, Redmi Note 5 and Redmi S2.
There are a couple of newer devices that aren't included in the list. Do note that these are eligible for the Chinese version of MIUI 12. The global version of MIUI 12 could include other devices such as the Redmi Note 9 Pro and Redmi Note 6 Pro.