Xiaomi Mi Note 10 Lite Review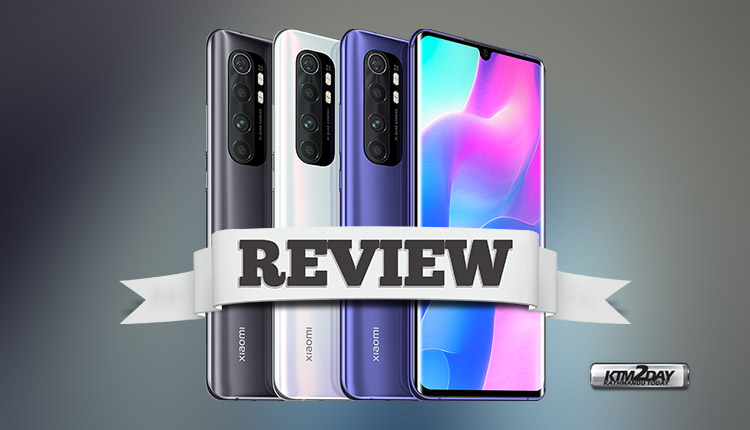 Since they first appeared on the mobile market, Xiaomi phones were always known as the bang for the buck device offering great performance for a fair amount of money. But there was just something missing. Even the ultra popular Pocophone F1 was missing that certain something, most of all – a beautiful design. It was a powerful phone and worked great but the sub-par design made it far less desirable when compared to some other competitors.
And now, after such a long record of making really good hardware, that does not look so good. Xiaomi has finally stepped up to design game and not just a bit, but with a genuine quantum leap. And now stands as an equal with any other competitor.
The reason we say this is, Mi Note 10 Lite and well we can't say it's the best looking phone we ever seen, it is certainly one of the best looking mid-range phones we've got on our test so far.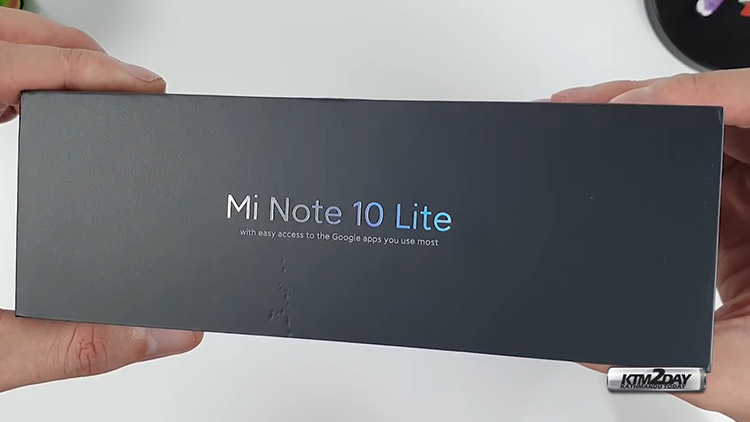 Xiaomi Mi Note 10 Lite Specifications
Display : 6.47-inch AMOLED display, Resolution FHD+ 1080 × 2340, 392 ppi, Gorilla Glass 5
CPU: Qualcomm Snapdragon 730G Processor
GPU: Graphic Adreno 618
Rear Camera: 64 MP Main Camera (F 1.9) + 8 MP ultrawide(F 2.2) + 2 MP Macro (F 2.4) + Depth Sensor 5 MP (F 2.4)
Front Camera: 16MP Front Camera (F 2.5) , Quad-LED Flash
Battery: 5260 mAh battery, Fast 30W charging
Connectivity: Dual SIM, 802.11 a/b/g/n/ac, Bluetooth 5.0, USB Type-C, Nfc, IR-Blaster
Audio: Hi-Res Audio, 24-bit/192kHz audio
Dimensions: 157.8 x 74.2 x 9.7 mm
Weight: 204 g
OS: Android 10, MIUI 11
Xiaomi Mi Note 10 Lite Price in Nepal : 6GB RAM + 128 GB storage – Rs 44,999 (US$372)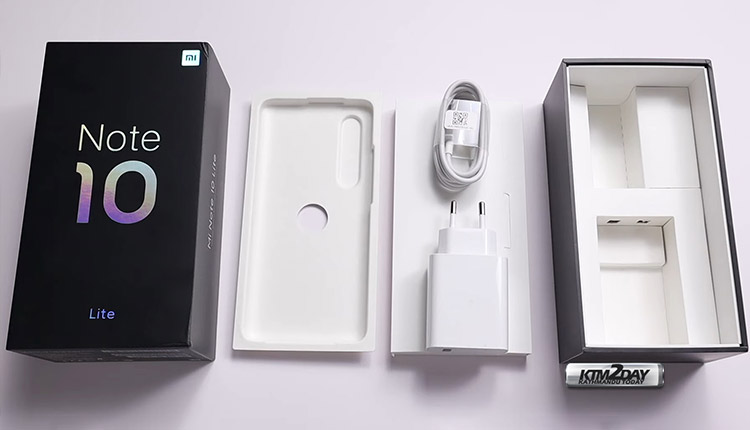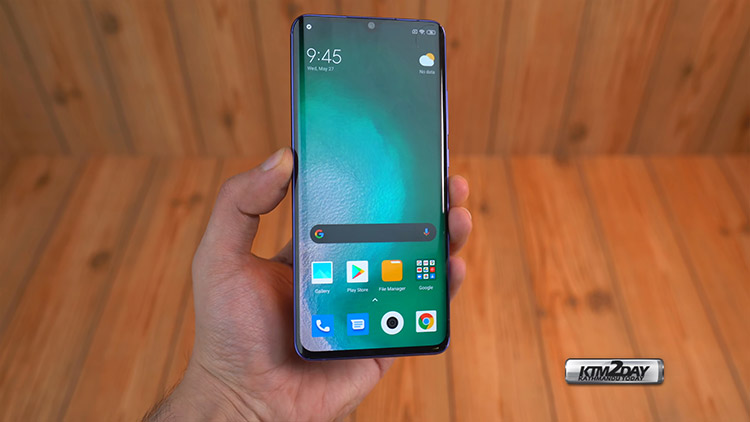 A new budget beast has arrived, which is probably the most premium smartphone I've used in this price range. I bring you the Xiaomi Mi Note 10 Lite. Starting off with the unboxing, the phone comes in great packaging. First thing I notice on the box is how they want you to know that this phone comes with Google Apps. I mean, that is surely a dirty blow to Huawei. We know you Xiaomi, you're not the one who is bad anyway.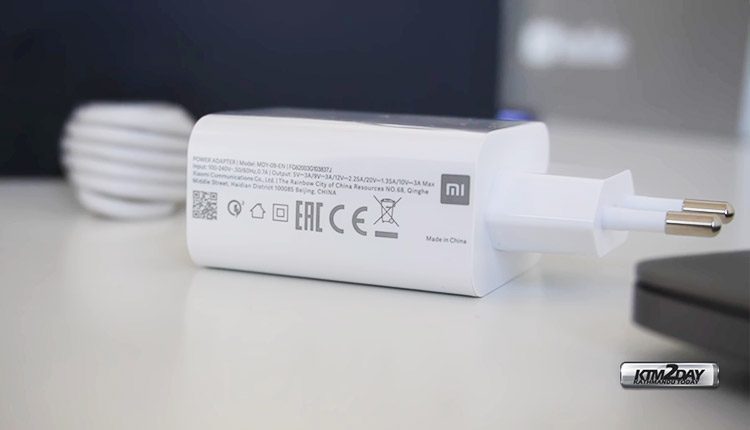 On opening up the box, you get some paperwork along with a case, USB Type-C cable for charging and a big charging brick with 30 watts of speeds. All right. The star of the show, the Mi Note 10 Lite in the Nebula purple color. What is different about this phone? First up, the cost of this phone is almost US$350. It is cheaper than iPhone SE and it is rivaling the price of the Galaxy A lineup.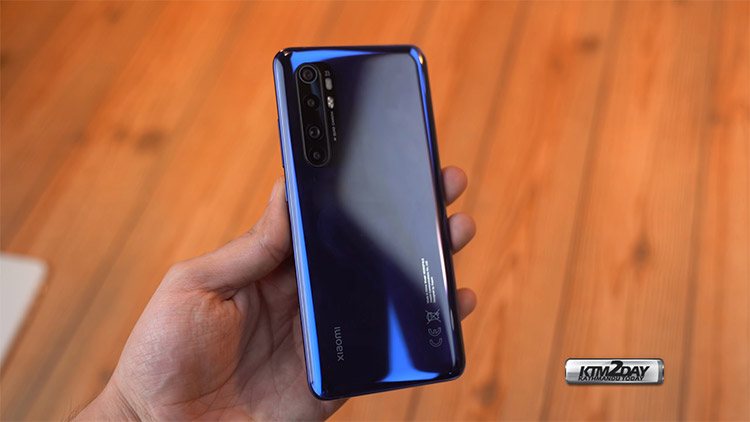 Starting off with what really surprised me is how premium this phone feels. And also how thick and juicy it is, all thanks to a massive 5,260 mAh battery. Now, instead of plastic, like on other mid-range phones, this one is rocking a Gorilla Glass five both on front and back.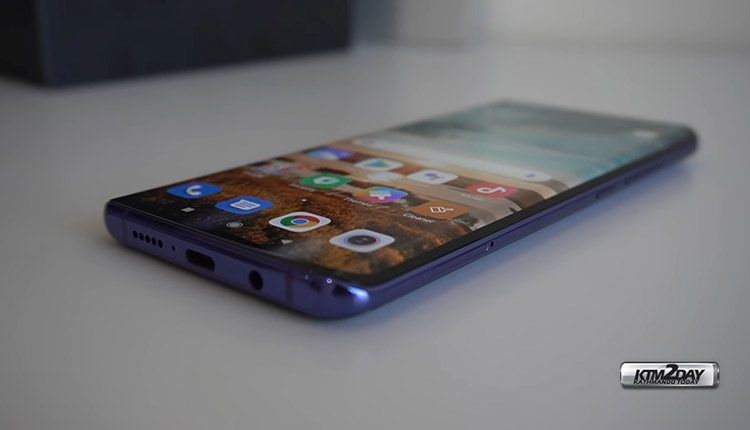 The phone design is based on the Mi Note 10 phone that was revealed back in November, which was widely popular, and the first phone to have a 108 megapixel camera. The Mi Note 10 Lite might be a choice for many users who can't quite pay for Xiaomi's top of the lines phones which have unexpectedly gone up in price this year.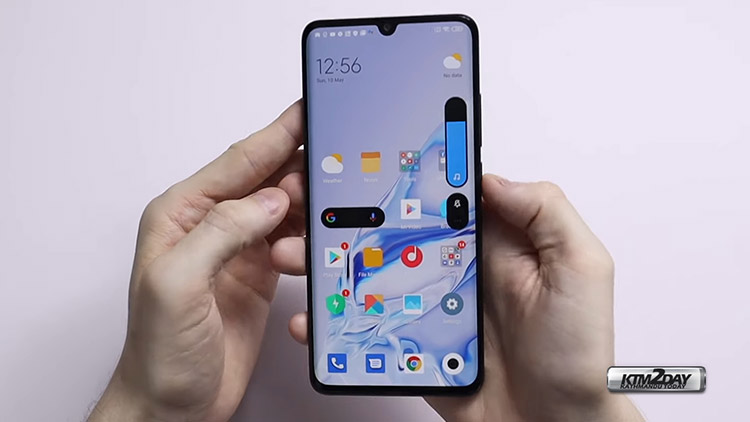 We should immediately point out that this is a phone that is a mix of the aforementioned extremely popular Mi Note 10 phone and the recently introduced Redmi Note 9 Pro model, which we have reviewed on our site recently.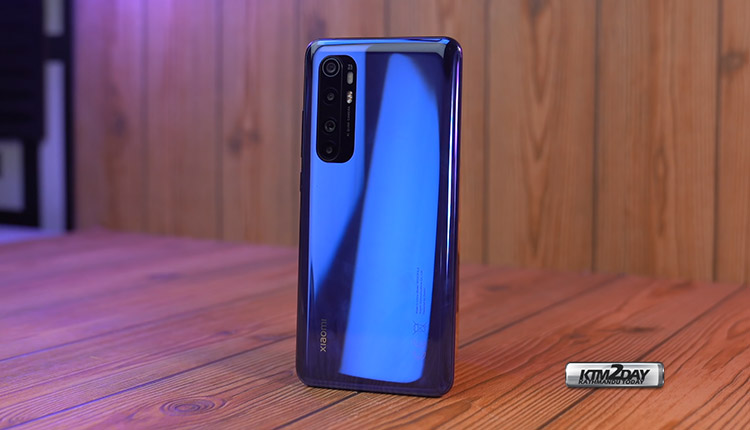 It inherited the design and almost all of the other features from the former. Well, having a camera system quite similar to the Redmi model. Therefore, its price tag is also somewhere in between those two models, starting in roughly ar Rs 45,000. The Mi Note 10 Lite we got on our test comes in a beautiful nebula purple color, and it really looks refreshing compared to the Mi Note 10 that we got to see in the regular boring black version.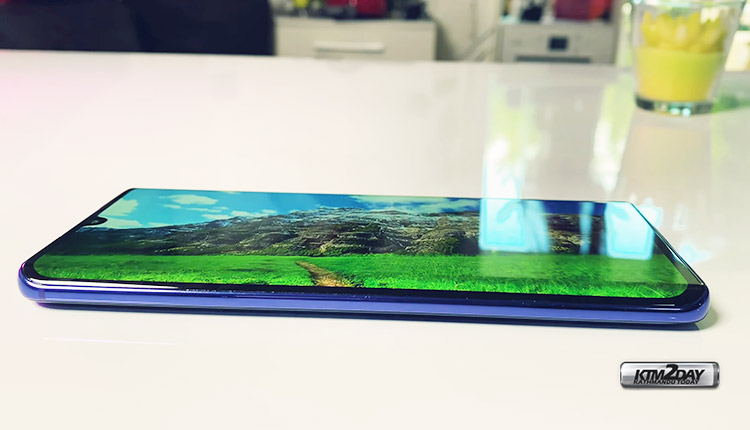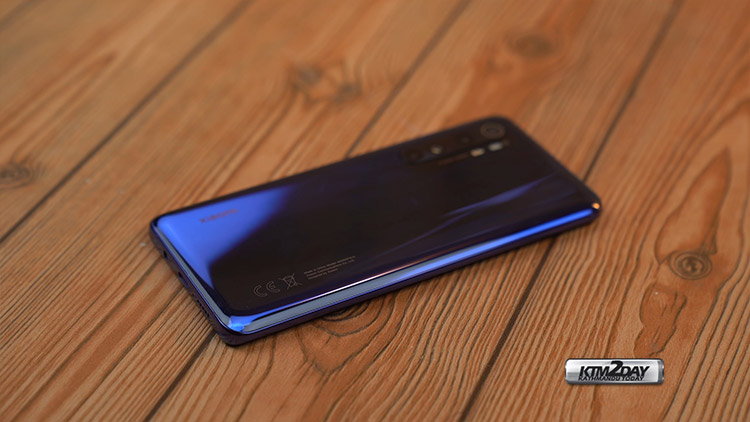 Xiaomi Mi Note 10 Lite Review: Design and Build
The phone has a Gorilla Glass 5 on both the front and the back, and a hefty weight of 204 grams mostly because of the 5,260 mAh battery, which we also find on the original Note 10 model. And we've got to say after 10 hours of our YouTube playback, we're 50 percent off screen brightness, the phone was left with 60 percent of battery charge, which was only two percent lagging behind a Mi Note 10 Pro phone, which is our current battery life champion.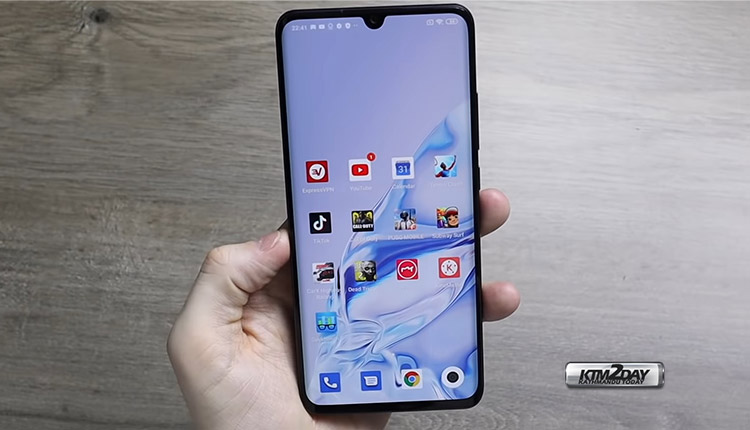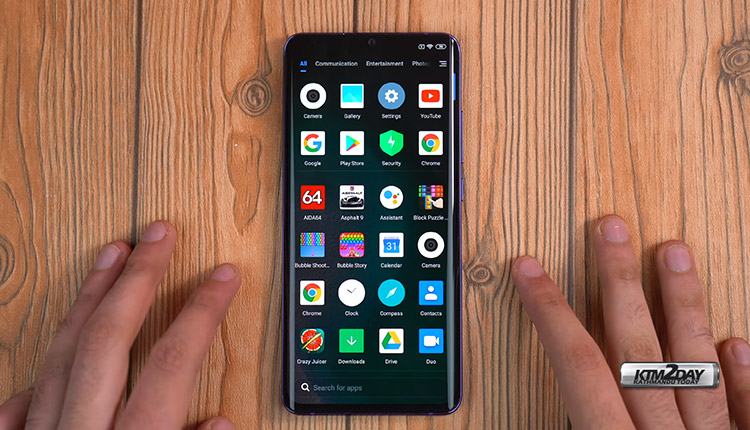 Of course, the Redmi Note 10 Lite supports 30 Watt fast charging and this exact charger comes in the box along with the silicon cover for the phone. I would also like to point out one of the things that I really like. The animation when you connect the phone to the charger looks really nice and attractive. As I said before, the phone is a bit heavier, though some users will like this, as it definitely gives a feeling of stability in hand plus it rewards you with a great battery life, which is one of the more important features.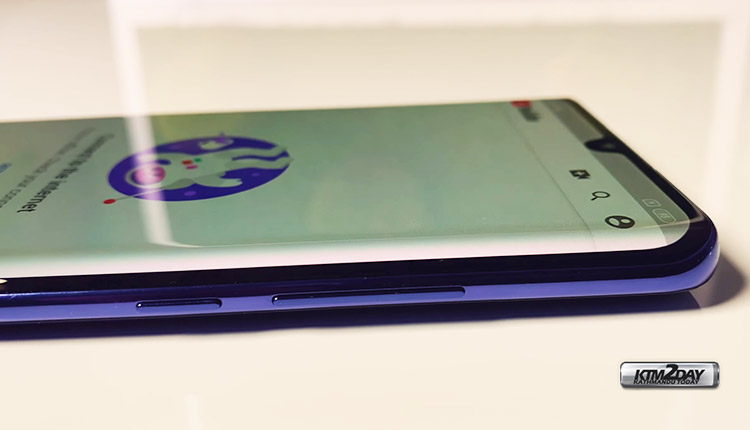 The left side of the phone is completely clean with no keys at all. While on the right there are power and volume keys which have a great build quality, and same goes the rest of the phone build. At the bottom right side of the device, there's a slot that fits two SIM cards, but sadly does not support any SD cards. And we honestly think that that may be the biggest flaw of this device.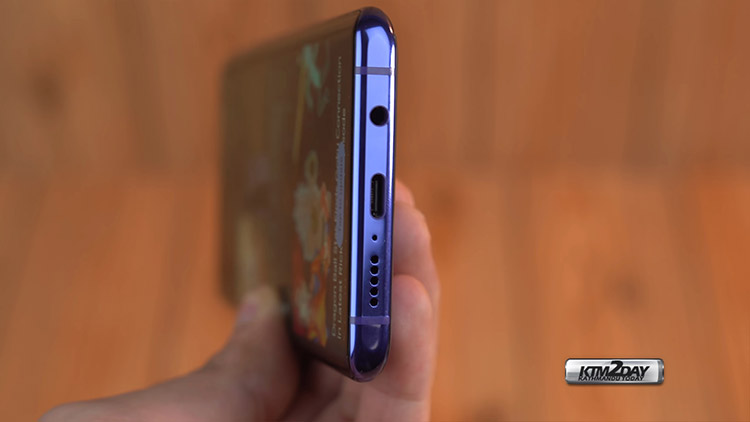 On the upper edge of the phone, Xiaomi placed one of the microphones in the infrared blaster that everyone needs at some point, like when your remote controller decides to die on you and the match is about to start, or when you simply cannot find the remote itself. On the bottom, there is a primary microphone, Type-C connector, 3.5 millimeter headphone jack and speaker grill. The sound is decent, but it is nothing to write home about. It will serve its intended purpose and its loudness is moderate.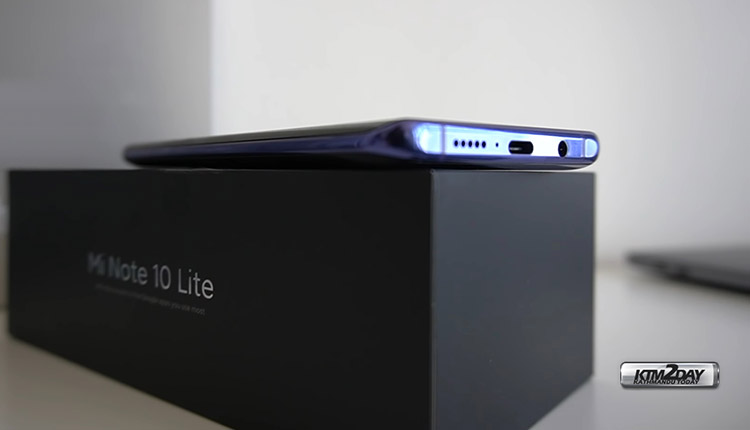 It does feel a little bit heavier and slightly thicker than a lot of other phones around this price, that's for couple of reasons – the glass and metal body definitely is just heavier than lot of the other plastic body that you get and also you get here a really big battery.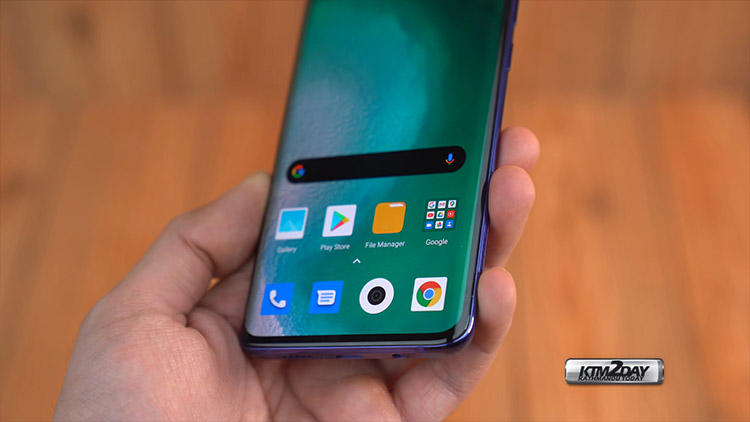 Xiaomi Mi Note 10 Lite Review: Display
Mi Note 10 Lite is rocking on a curved screen. This is the first time I'm seeing a curve display, a feature that you exclusively see on flagship devices like the Galaxy S series. I absolutely love this move from Xiaomi. It's a 6.4 inch AMOLED display, HDR10 with Full HD+ colors. It looks amazing and the content on the screen just pops.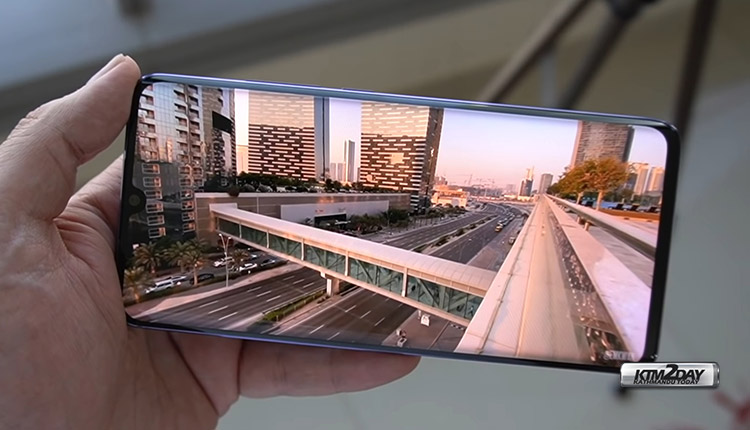 I wish it had a 90 hertz refresh rate. It would have been perfect, but I'm fine with that because the display quality is pretty good.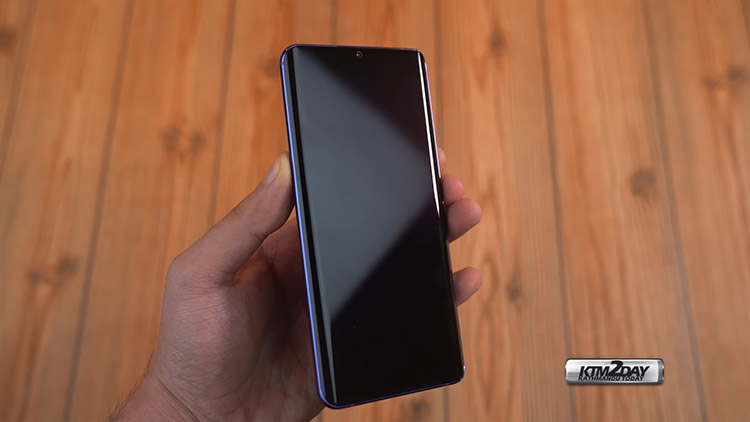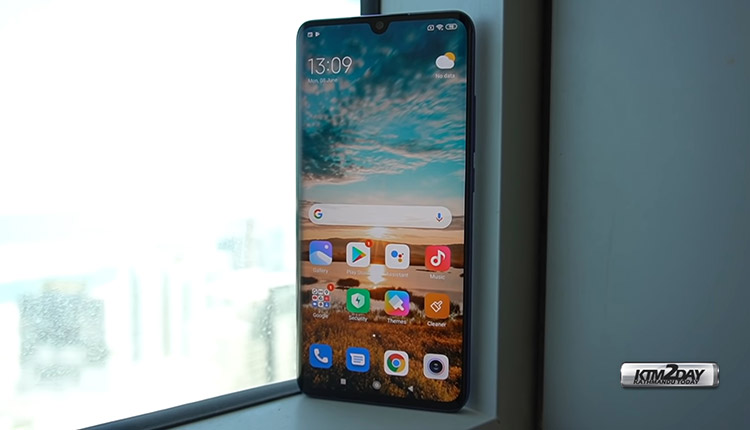 At the top of the 6.47 inch screen, we find the speaker, and just below it there's a teardrop notch with a 16 megapixel selfie camera. The phone uses a 3D curved AMOLED display that proves to be quite clear and bright, although the specifications say that the maximum screen brightness is 420 nits as opposed to 600 nits on the Mi Note 10 model.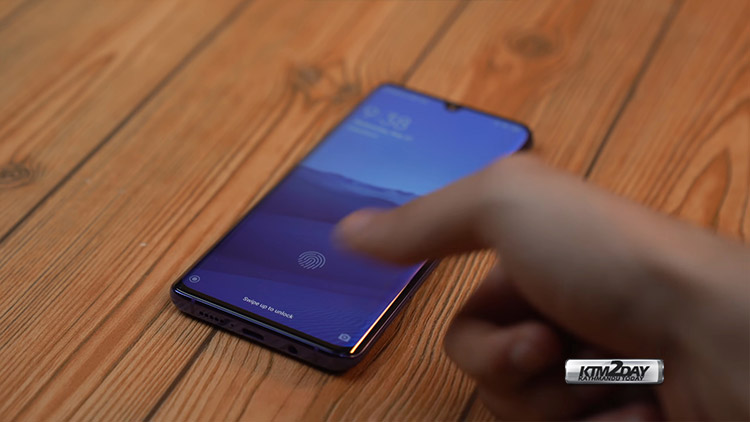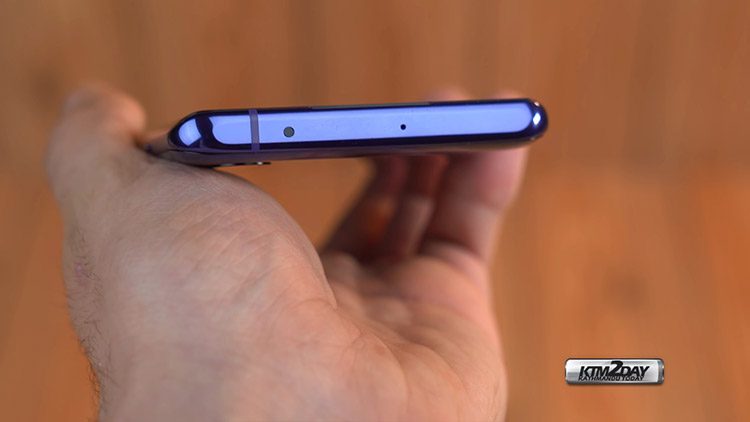 Also, the under-display fingerprint reader is pretty damn quick. Something that we don't really see on smartphones these days, which is a headphone jack and an IR-blaster, both of which are present on this phone. So I know some of you out there will be happy to see this.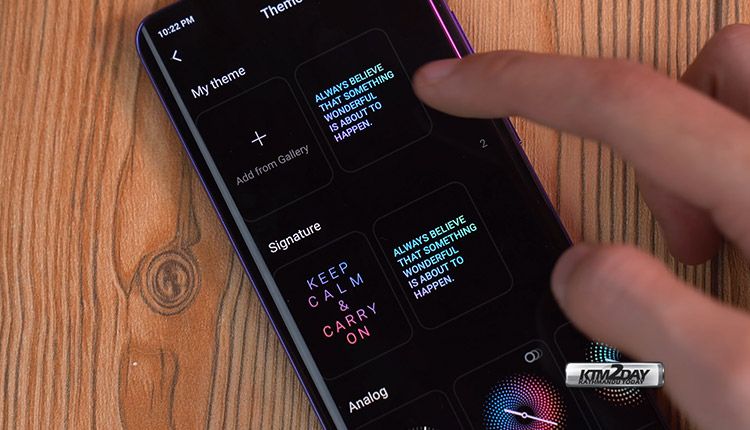 At daylight, the display proved to be very good and we didn't have any complaints. Of course, there is also support for Always-On, which is done in distinctive Xiaomi style with a host of interesting visual options available for the user. The curved screen give this phone a dose of elegance and gives the impression of a much more expensive device.
Xiaomi Mi Note 10 Lite Review: Performance
The Mi Note 10 Lite is powered by a Snapdragon 730G chipset which does not disappoint. Whether it's gaming, multimedia, fast photography or 4K video recording, it's an excellent chipset intended for this class of phones and at the same time it has a nicely optimized energy efficiency.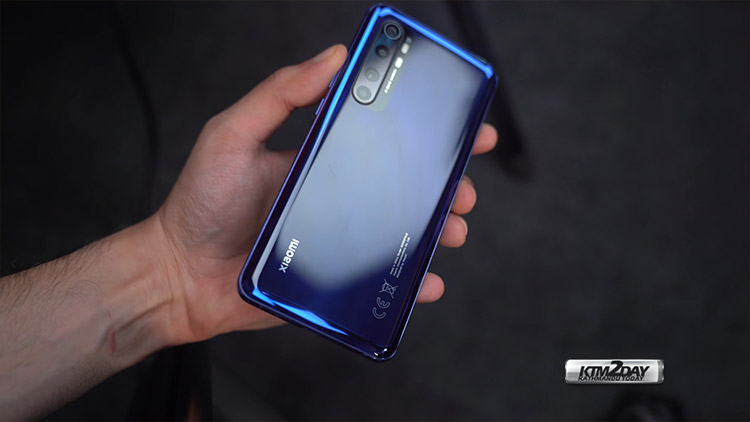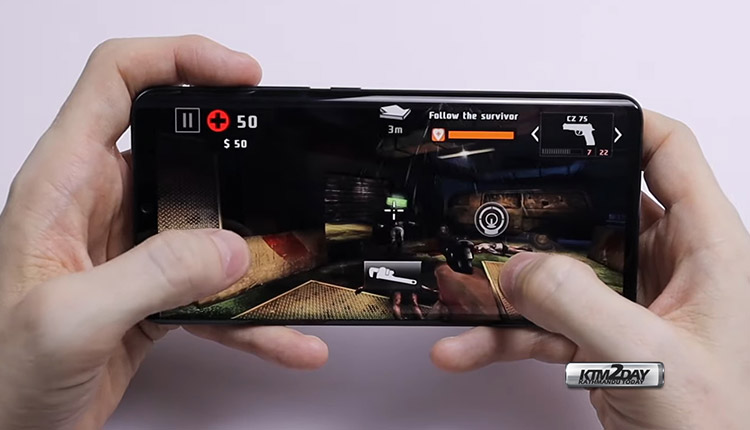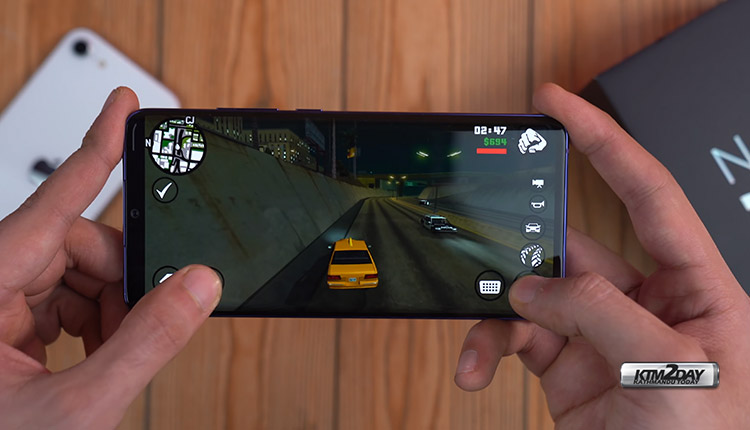 If you want faster and better, it will cost you often twice as much even with Xiaomi's own models. Alongside the processor, this device is packed with 6 gigabytes of RAM, which has become the standard for models in this price range. However, when it comes to data storage, we would definitely suggest to opt in for the one hundred twenty eight gigabyte variant because 64 gigs is really small amount of storage in 2020. And let's not forget the fact, that this phone does not have a micro SD slot.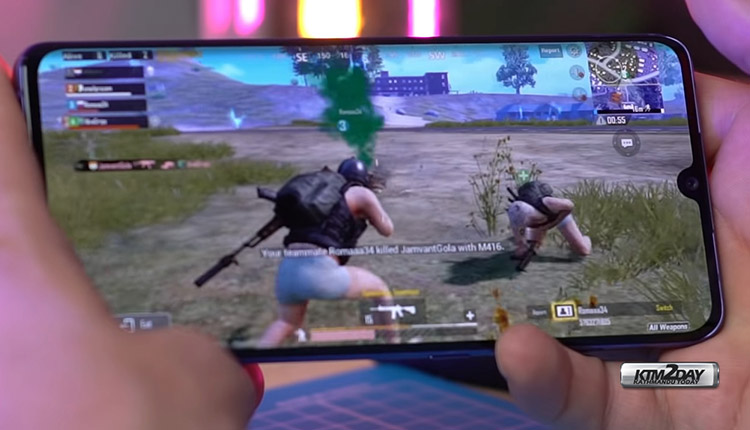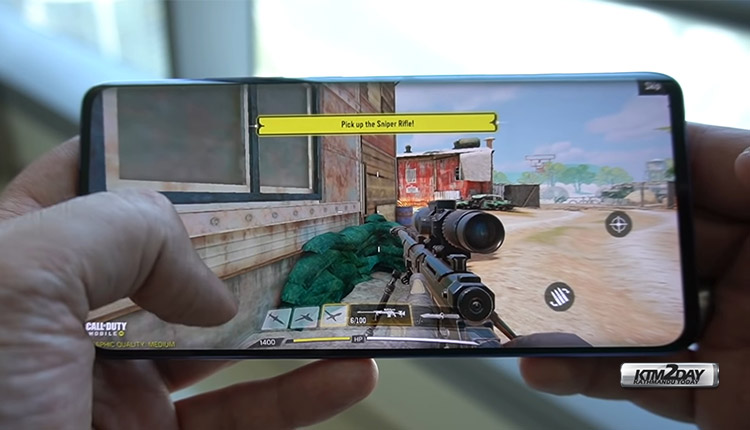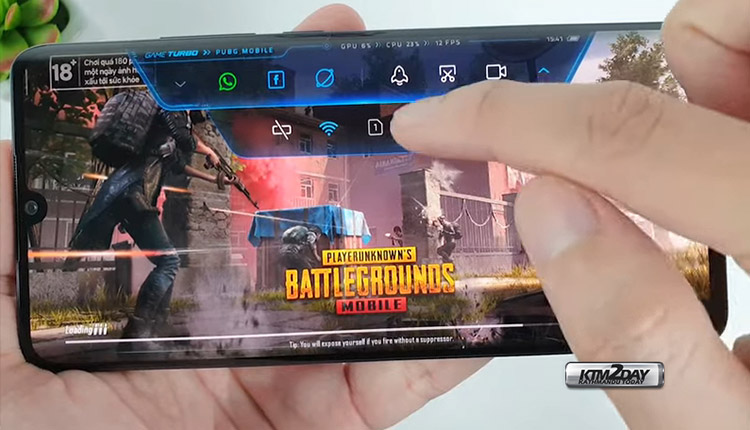 Speaking of gaming, the Snapdragon 730 G inside handles everything great. It comes with a game turbo mode, which pushes the chip to the absolute maximum performance when you're playing games.
Titles like PUBG run on high settings around 50 frames per second without any issue. It is a 8 nm chip, so it's also going to be power efficient and there's absolutely no heating issues. The phone overall feels fast, but I always see some hiccups when I'm scrolling through the Google cards or if I'm quickly scrolling through the widgets when they're loading. But other than that, it's very snappy.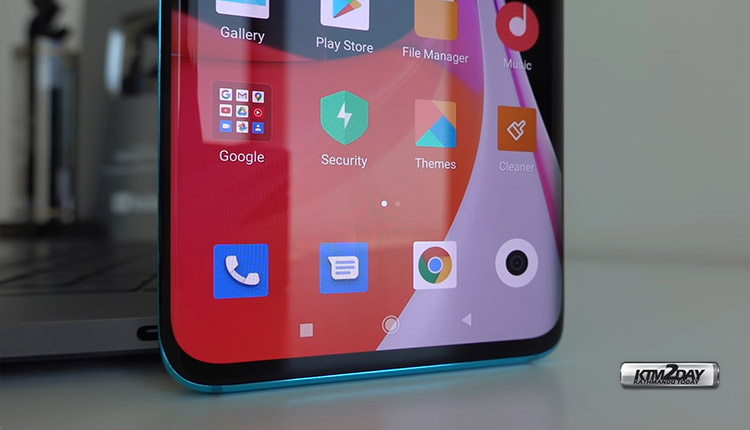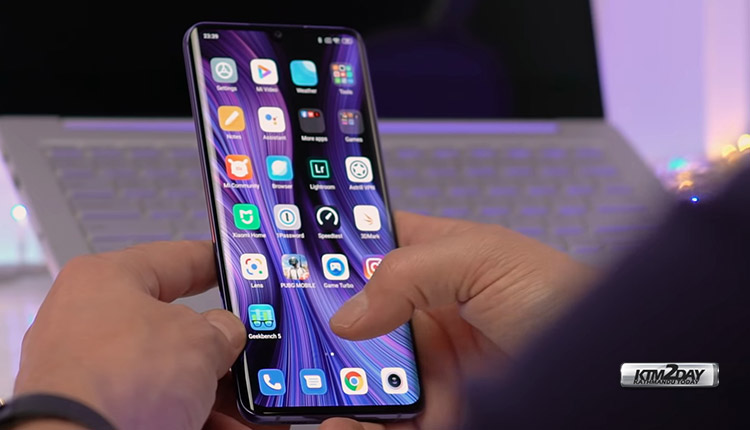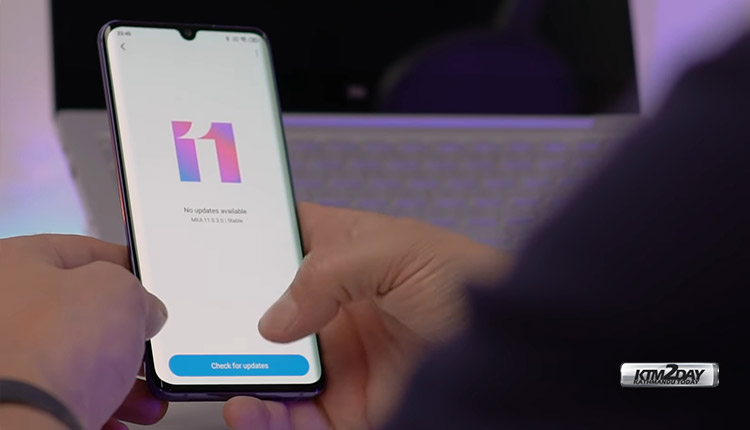 Software is the standard Android 10 with MIUI user interface version 11, a one that comes with this phone. The version 12 of the UI is coming soon, so it'll be interesting to get acquainted with the changes it will bring.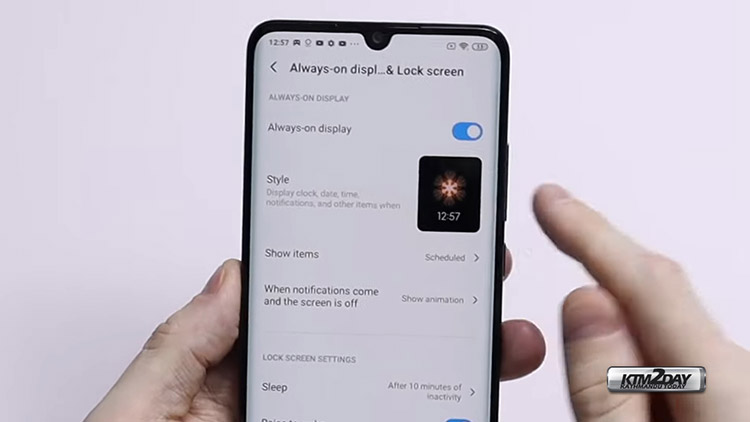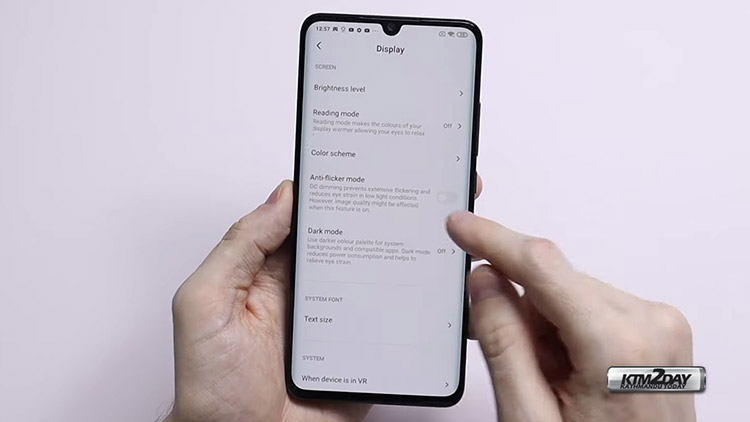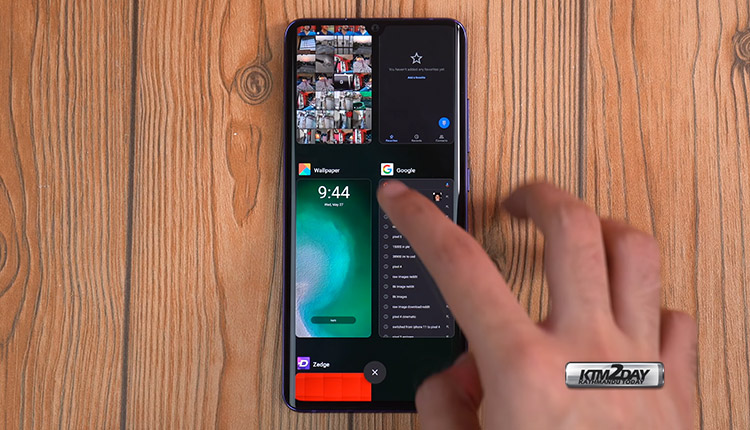 Now MIUI is not my favourite skin, but I still kind of like it enough to not put a third party launcher on it. Now there are some features which I appreciate, like the ability to set custom shortcuts. You can set actions to volume rocker or your power key. I like the ability to double press the power key and launch the camera. I also like the Always-On mode customization. You have tons of things to play with.
The split screen feature is quite useful which allows to open up two apps and interact individually. I also like the fact that in the app drawer you have the search bar at the bottom which really helps and in quick reach of the thumb.
Looking at Antutu Benchmark scores, the Xiaomi Mi Note 10 Lite is not much faster than last year's Redmi Note 8 Pro. You can get one of the best gaming experience in this device because it is optimized for gaming. This phone provides best display especially for gaming with an AMOLED screen which takes a level up with waterfall edges for more immersive experience.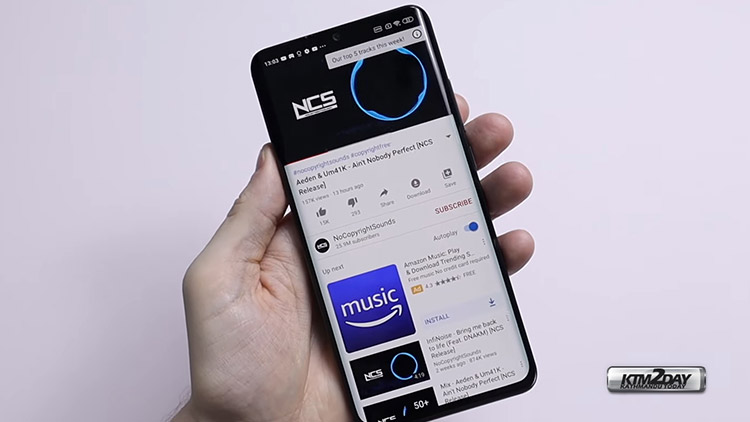 Well the sound is not that loud and not boomy either but it's safe to say that it's pretty clear and lacks some bass. The voice call quality is also all good on this one, there are no problems at all. The other side also said that i sounded fine and they did as well too.
I also tested some headphones and they sound excellent, and this is one area where Xiaomi excels, the analog audio output is absolutely fantastic.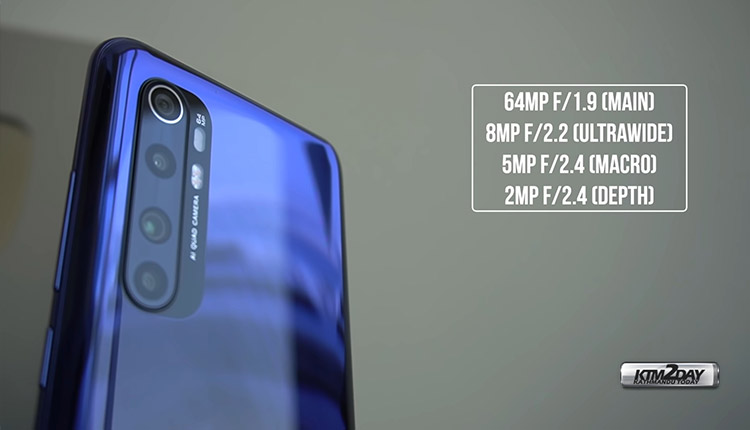 Xiaomi Mi Note 10 Lite Review: Camera Performance
Now, a pretty big highlight of this phone is that quad camera setup on the back with dual LED flash.
So you're looking at probably the most versatile camera system out there. We have a 64 megapixel wide sensor, 8 megapixel ultra wide, 5 megapixel depth sensor and a 2 megapixel macro lens. The macro lens of 2MP looks inadequate, but I actually put this to the test and well, I'm kind of surprised. As long as you have great lighting, you can take some pretty good photos. It really lets you get up close to the subject.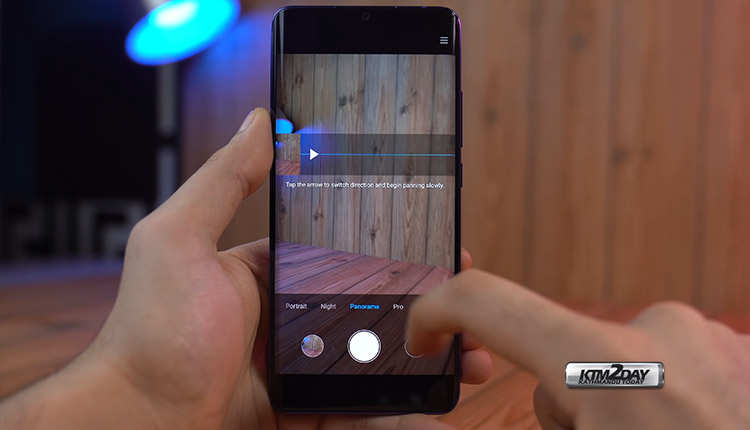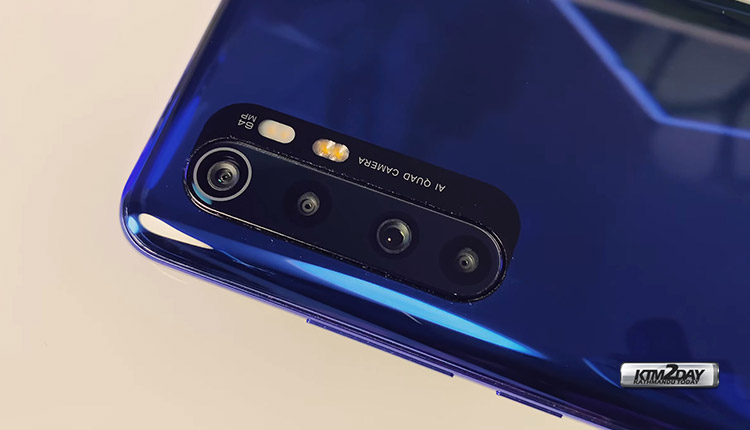 The 64 Megapixel lens captures great detail, I'm very satisfied with Xiaomi's cameras. Overall, the colors are very natural and right from the camera. They don't pop as much as you would see on a Samsung camera. But it does give a lot of room to play with in the editing, which is something that I like. The dynamic range is good. Sometime it overexposes the images, so I always had to bring the exposure down just a little bit to get that sweet result.
The Mi Note 10 Lite comes with an almost identical camera system as in the recently tested Redmi Note 9 Pro. We say almost, because the number of megapixels on the macro and depth sensors is practically inverted. So in this case, the first is 2 megapixels and the second is 5 megapixels. Well, in the Redmi  model, it's the other way around. The other sensors, which are the ones you use more often, are identical.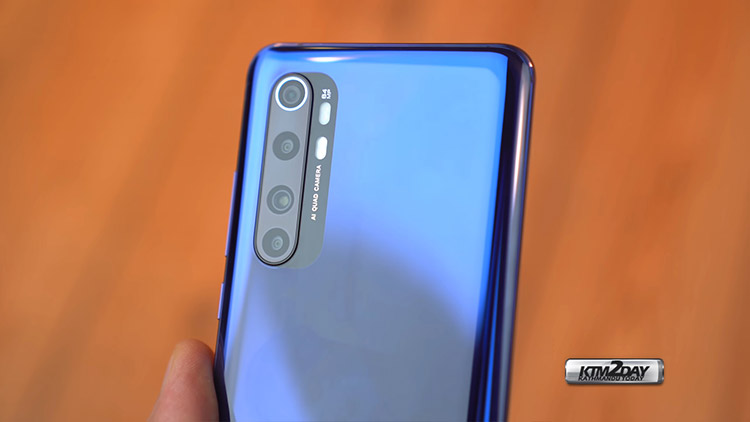 First of all, there's a main one with 64 megapixels at F/1.9 aperture and 26 millimeters wide shooting angle. Well, besides the phase detection, autofocus has been improved with the addition of laser autofocus. One of the main complaints we have with the Redmi Note 9 Pro was the focus at night conditions. And the laser autofocus serves to focus more precisely on low light. When phase, in contrast, detection don't do very well.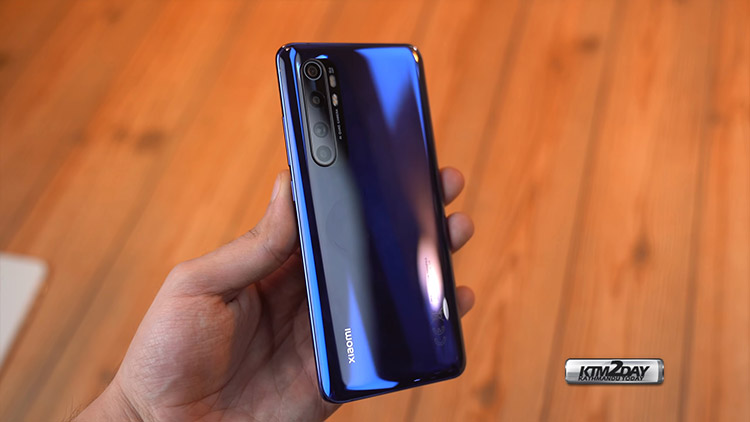 In addition to photo processing seems to be a bit different.So the image this phone takes during the day are really good, with great contrast and dynamic range, natural, well-balanced colors and a lot of details. Even a 16 megapixel with Quad-Bayer grouping, which was not the case of the Redmi model. With the 64 megapixel sensor, two time zoom is again achieved by cropping the image so the result is an identical appearance of zoomed photos with a slight lower level of detail, but still very good quality.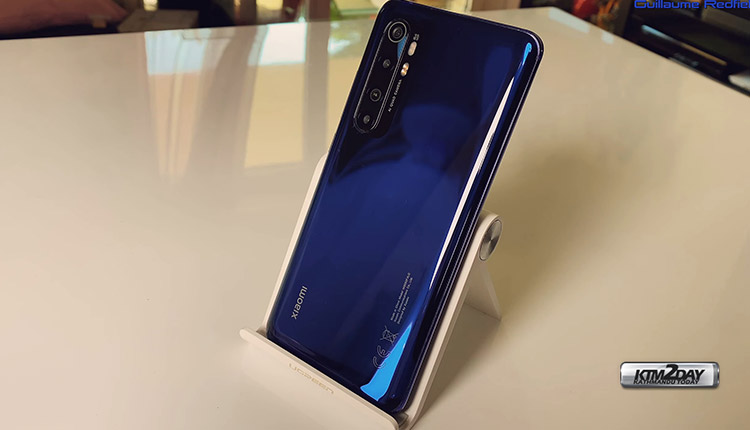 The Mi Note 10 Lite is equipped with an 8 megapixel ultra wide sensor, which, compared to the main sensor, provides less detail, but also slightly lower contrast and a bit different color reproduction. But it's still proved to be more than usable.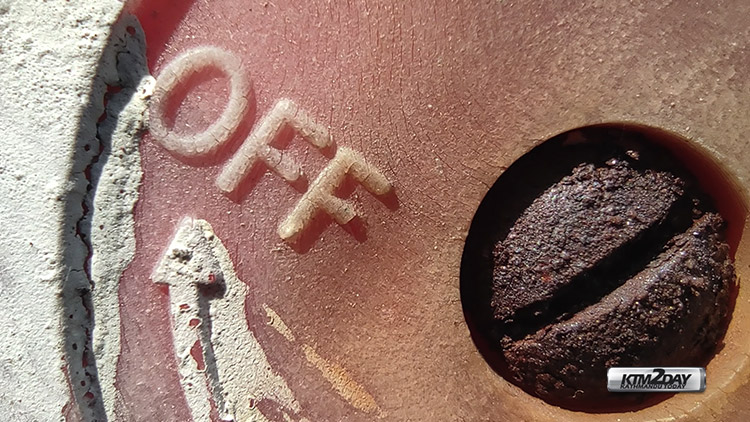 Macro photos are bit harder to focus. The two megapixel sensor is usable and allows you to get very close to the subject and zoom it quite a bit, but it will take a little more effort to get a really good macro photo. Not bad, but we've seen better phones recently in that regard.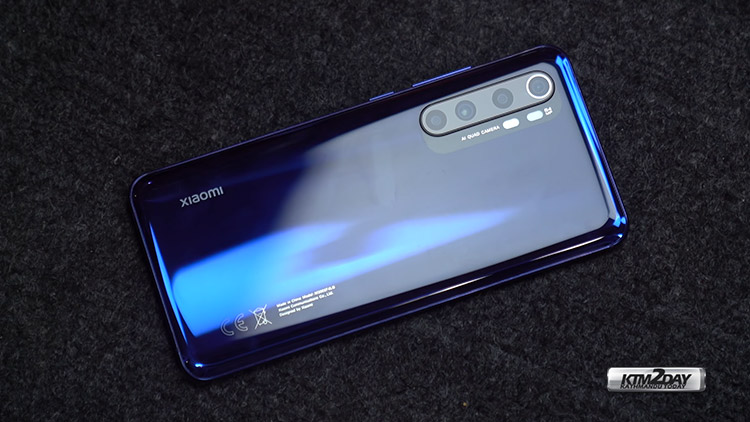 As for the night mode, it proved to be very good then the main sensor and if you're calm during the capture process of the last couple of seconds, the result is a bright and sharp photo. Thanks to the laser autofocus that we have mentioned. Zooming in at night, however, is not as an efficient as with daytime photos, because the sensor in this case needs the Quad Bayer grouping of four pixels for better performance. So there are no excess pixels as in the case during the day.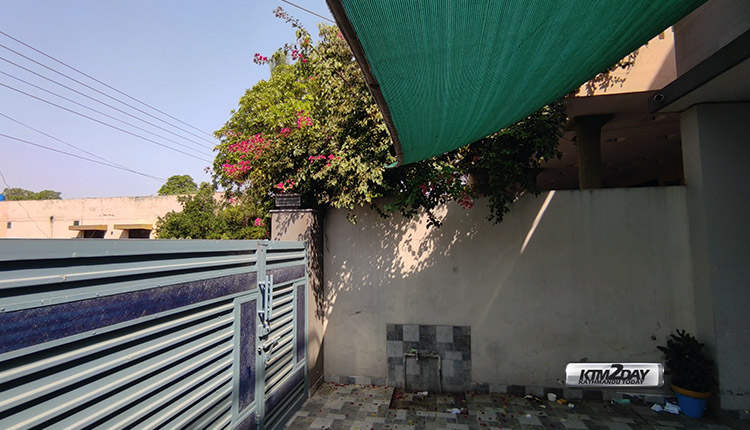 The ultra wide sensor at night does not offer the same sharpness as the main one, so the photo is a bit softer, blurrier and darker, although still usable if for some reason you really have to use a wide shooting angle. Selfie camera is also the same 16 megapixels F/2.5 as on the Redmi model so the results are practically the same. A lot of details during the day, very good looking great bokeh effect in portrait mode while nice selfies are decent but with noticeable less detail.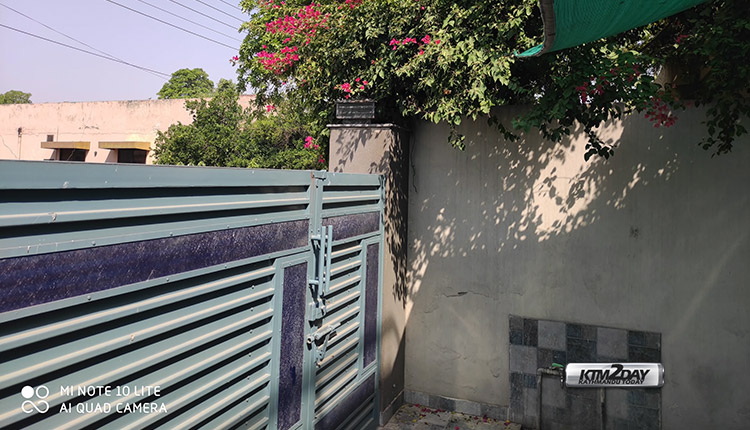 As for the recording, it is possible in 4K with up to 30 frames per second or 1080p with up to 120 frames per second. The quality of recording in 4K is slightly lesser than what photo mode offers due to compression, but it is generally good. With very good stabilization, which will also allow you to get good shots on the go. You can also record 960fps  slowmo videos.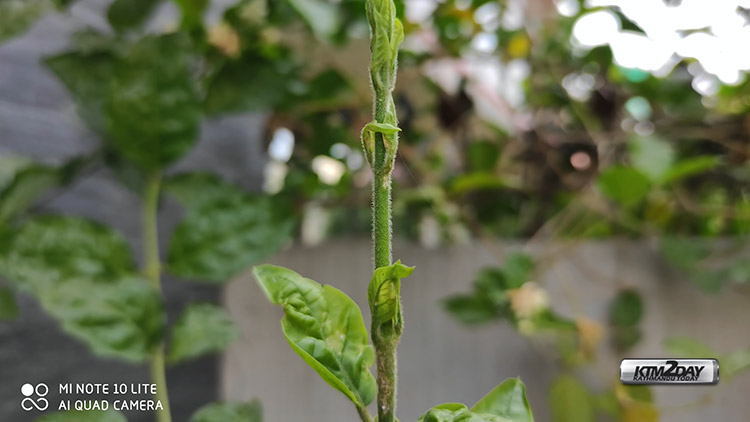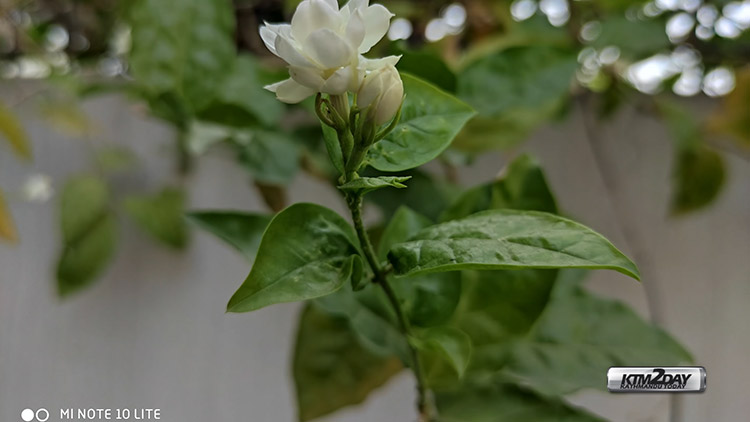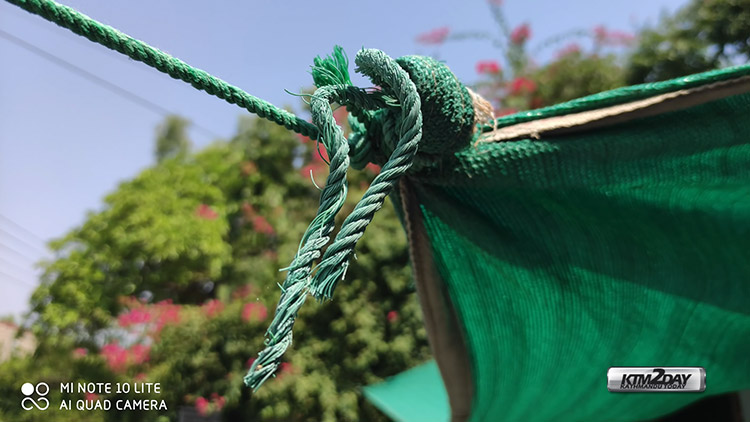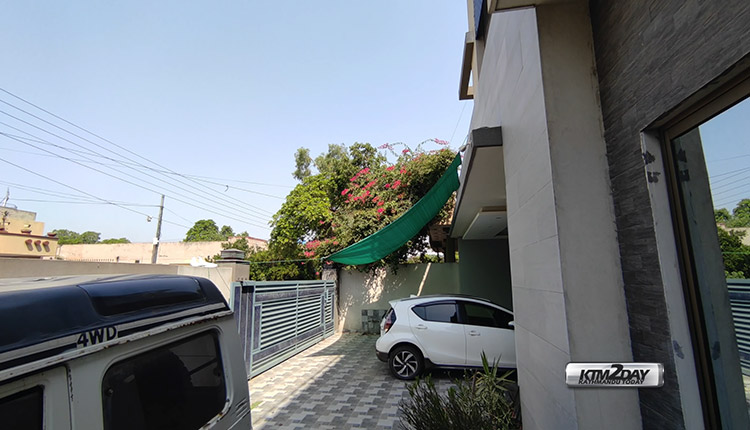 Nightmode is there and as always, it's going to make a world of a difference in low light settings. You can take 30 seconds of long exposure to images by going into the Pro settings, which is ideal if you're doing astrophotography. Now something that I'm always amazed by Xiaomi is how amazing their camera app is. It comes with so many features, like a brand new vlog mode that actually makes vlog-style videos for you with smooth transitions. It gives you a bunch of different themes to play with as well.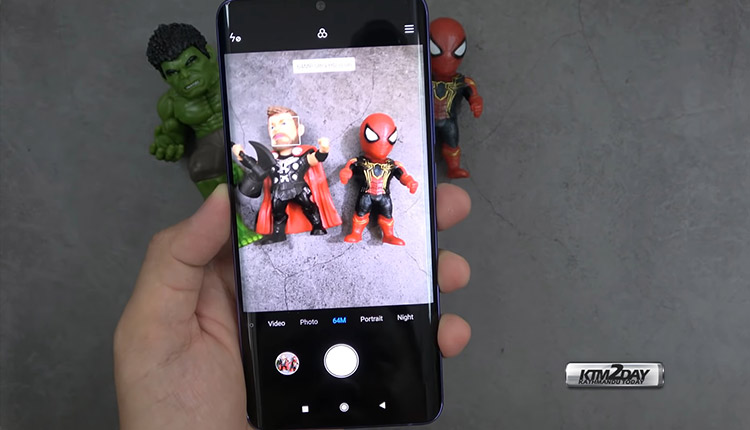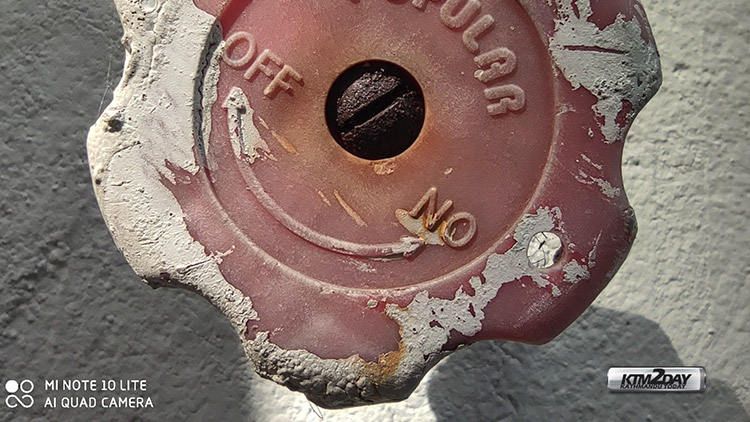 Faster movement causes the so-called rolling shutter effect, which is perhaps the biggest complaint we had on this model in terms of video. Interestingly, the night video is also decent, although the stabilization does not do equally well in this case. But the shots are suddenly, well, usable, especially if you're shooting something fairly static.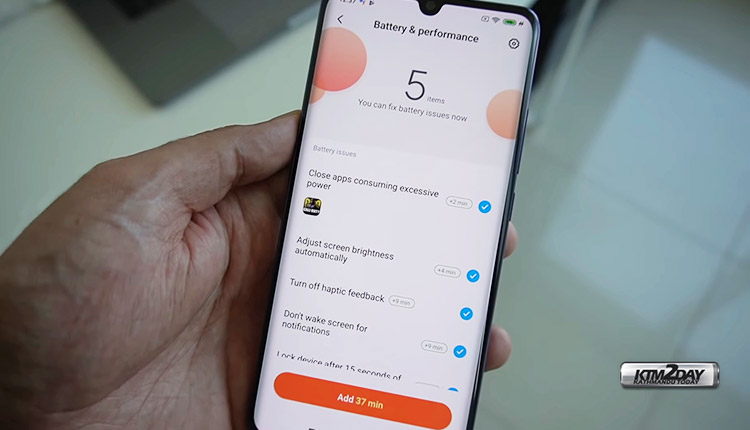 Xiaomi Mi Note 10 Lite Review: Battery
Now, this thing is built for extreme users rocking a 5,260 mAh battery an easy 2 day contender. If you are a heavy gamer, it will still last you through the day. And thanks to 30 Watts of fast charging, you can get up to 50 percent in just 30 minutes.
On low usage the battery can last 2 days easily without charging and could also last upto 3 days but depends on how much power hungry apps you use.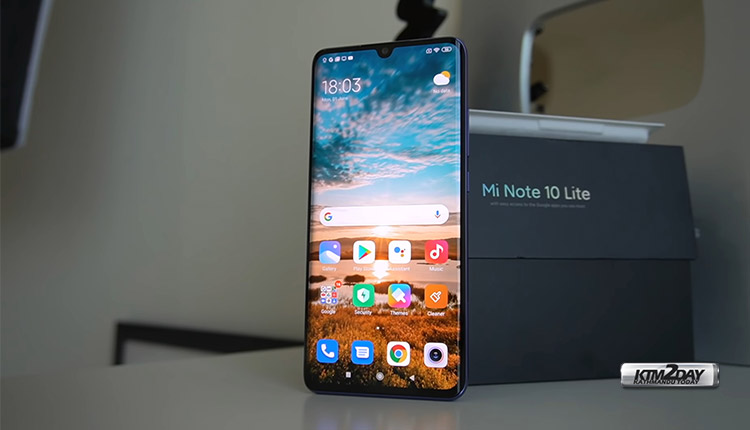 In our charging test, the Mi Note 10 lite took exactly 76 minutes to full charge the battery in this device. The charging time and battery percentage are as follws:
10 minutes to charge the battery to 9% level
20 minutes to charge the battery to 28% level
30 minutes to charge the battery to 47% level
40 minutes to charge the battery to 62% level
50 minutes to charge the battery to 75% level
60 minutes to charge the battery to 89% level
70 minutes to charge the battery to 97% level
76 minutes to charge the battery to 100% level
Charging the phone to around 20 minutes time can quickly boost the battery level to almost 30% which is enough for a day if you use your phone for few calls and some internet browsing. While charging it for around 40 minutes can attain battery level to 62% and for an hour give you almost 90% which is enough for any kind of usage.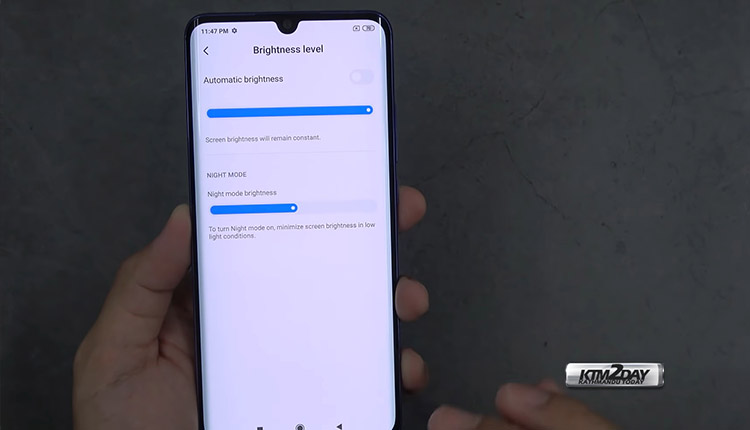 At full charge the screen-on time can easily get you 10 hours or more on light browsing, social media browsing, light games and some extended video watching on Youtube.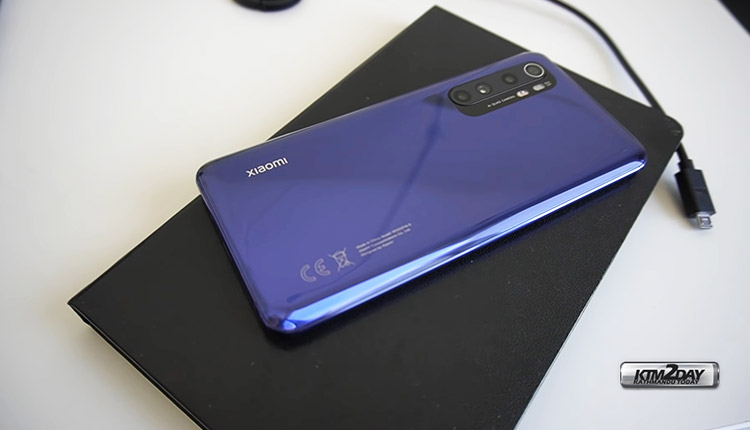 Xiaomi Mi Note 10 Lite Review: Rating
Design: 9/10
Display: 9/10
Performance: 8/10
Cameras: 8/10
Battery: 10/10
Overall: 9/10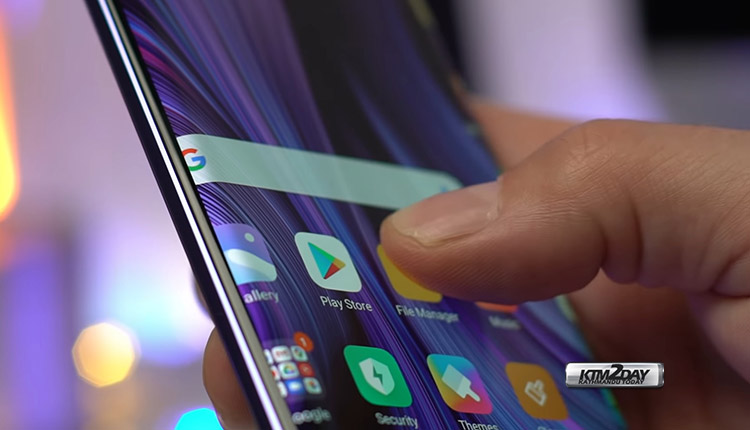 Xiaomi Mi Note 10 Lite Review: Verdict
And step by step, we come to the moment when we need to make the final conclusion. From my point of view, I like this phone very much. The job that I do gives me the opportunity to use much more expensive models. So it's not easy to always be completely objective when someone needs a recommended model in this price range. And to be honest, this phone satisfies most of my needs when it comes to a good device. We did talk about progress of devices in terms of price range countless times, the need to have the most expensive phone is really being questioned. It's definitely nice, but is it really always justified?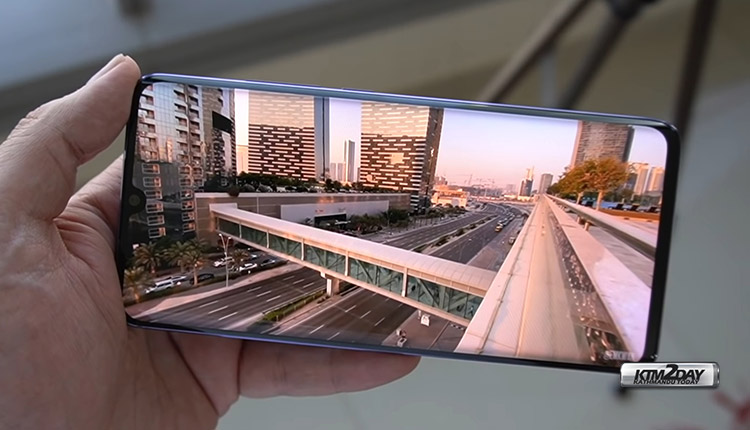 The Mi Note 10 Lite is without a doubt a great device with a modern design that visually gives the impression of a more expensive phone with a sufficiently powerful processor, a very solid camera system and a very good looking screen. Two things that I would like to change is the lack of support for the memory card and the position of the selfie camera. And then this will be the middle class device just to my taste.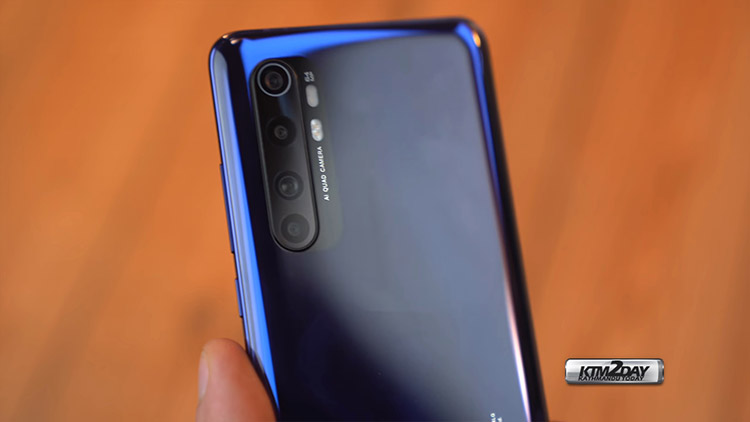 As for the prices, we expected that the phone prices will rise at the start of this year. And with the recent situation with Covid-19 some devices prices got caught up while other phones prices got higher. But to summarize what this phone offers compared to the other phones at the Xiaomi lineup the price tag seems to be the one we could have expected. With the Mi Note 10 Lite, Xiaomi has rounded off their offer by skillfully filling every small price bracket and still managing to have a visually different phones with a fairly similar hardware, each within $20 dollar apart and we have to applaud that skill. Since the mobile phone fans seem to really like what they're doing.