Vespa Notte 125cc, Cheapest Vespa Scooter in Nepal, Launched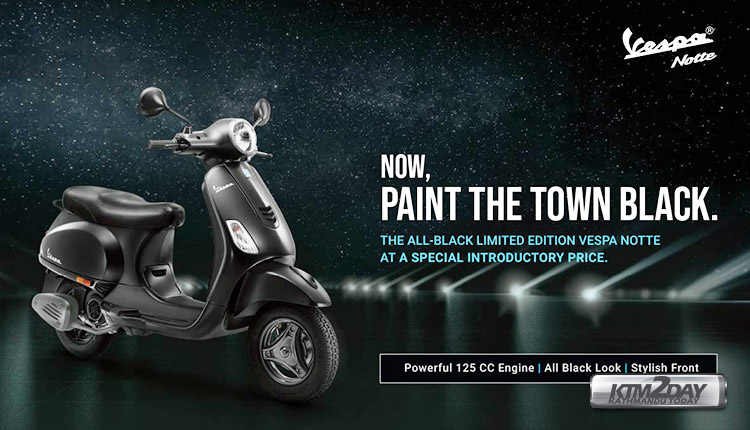 The iconic Vespa is much more than simply a commuter vehicle. From the time the first model was made in 1946, when the Vespa of that era created the scooter category, until today, after more than 150 subsequent models, Vespa has always been an immediately recognizable statement of style. This is why it is widely accepted all over the world.
Vespa is a timeless icon of Italian lifestyle that transcends trends and fads. Through its unique design and cutting edge technology, Vespa changes the way people move around and inspires freedom of mind.
D-Lifestyles, a conglomerate of Dev Jyoti Group, the official dealer for Vespa in Nepal has launched the Vespa Notte 125 cc scooter in the country.
The Vespa Notte 125 is finished completely in black and is the most affordable offering from the Piaggio scooter range. However, it also misses out on a few features.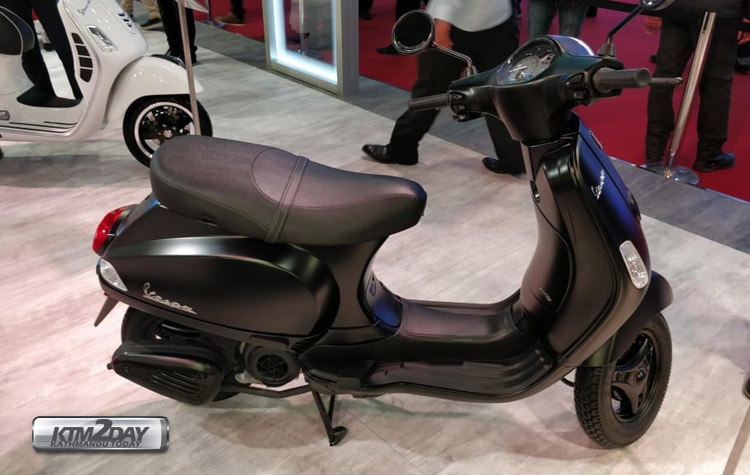 The Vespa Notte joins the company's existing portfolio and gets a complete black treatment to differentiate it from the other models on sale.The term Notte translates to the "night" in Italian, which serves as an inspiration for this dark scooter.
Finished completely in matte black, the Vespa Notte 125 features black mirrors, black grab rails and 11-inch black wheels. The scooter, however, misses out on the front disc brakes and tubeless tyres that are available on the other other models, which explains the more affordable pricing.
With respect to mechanicals, the Vespa Notte continues to use the same 125 cc, air-cooled, single-cylinder engine tuned for 10 bhp and 10.6 Nm of peak torque. The motor is paired with a CVT unit. Suspension duties are handled by telescopic forks up front and a single shock at the rear.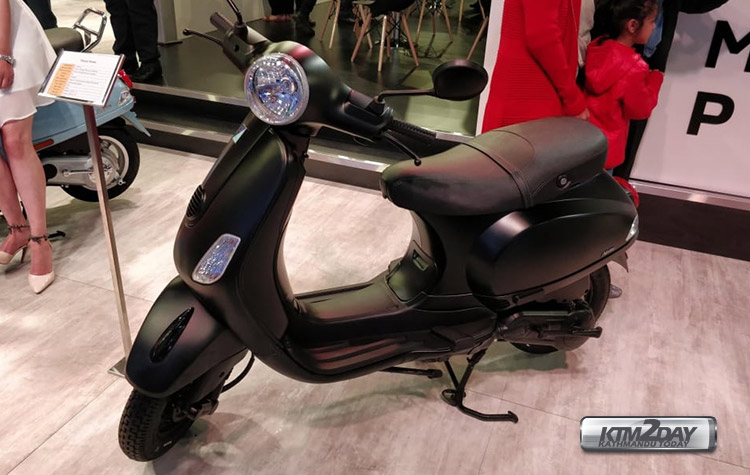 The Notte 125 is being sold  via the Vespa/Aprilia dealership here in Nepal through D-LifeStyle showroom.
Customers can purchase the all-black model at a price of Rs.2,73,946 , the company has announced.
Vespa Notte 125cc – Specifications
Displacement – 125 cc
Cylinders – 1

Max Power – 9.5 bhp @ 7,500 rpm

Maximum Torque – 9.9 @ 6,000 rpm

Bore – 62 mm

Stroke – 48 mm

Valves Per Cylinder – 3

Fuel Delivery System – Fuel Injection
Fuel Type – Petrol
Ignition – CDI Unit with variable advance and HV Coil
Spark Plugs – 1 Per Cylinder
Cooling System – Air Cooled
Gearbox Type – Automatic

Vespa Notte 125 Price in Nepal –  Rs.2,83,950