TVS introduces New Year 2079 Offer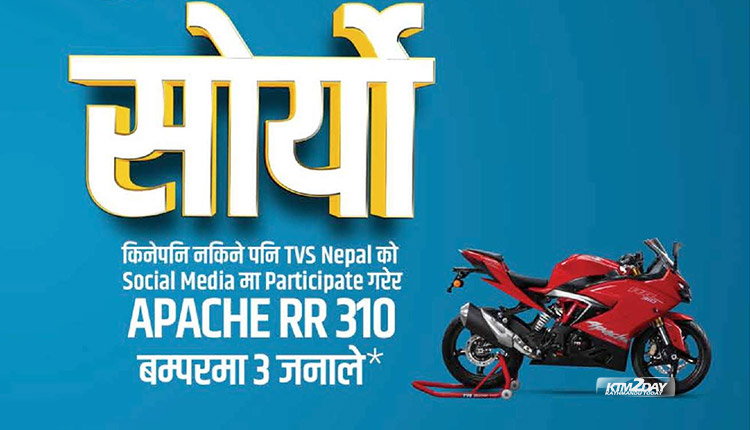 Jagdamba Motors, the official distributor of TVS Bikes for Nepal, has introduced a New Year offer. Under the offer, customers can win cash and gifts worth upto Rs 1,00,000. Interestingly, even those who don't make a purchase can also win by participating in this offer.
In the offer, which has been made public with the tagline 'Ayo, Payo, Paryo and Soryo', three lucky winners will be able to win an Apache RR310 motorcycle in the bumper prize from Rs 50,000 on the basis of their participation on TVS Nepal's social media.
Under the scheme, customers can get up to Rs 50,000 cash gift on the basis of participating in TVS Nepal's social media without even purchasing a motorcycle.
Similarly, when purchasing motorcycles and scooters, customers will get up to Rs 1 lakh cash discount and a chance to win Apache RR310 motorcycles worth Rs 800,000 to three lucky winners from both buyers and non-buyers.