LG TV Price in Nepal (4K UHD, Full HD , HD)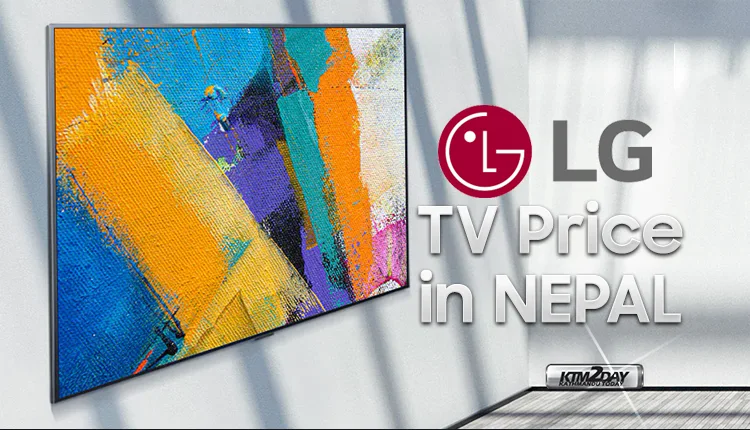 LG Electronics Inc is a South Korean multinational electronics company headquartered in Yeouido-dong, Seoul, South Korea. LG Electronics is a part of LG Group and is one of the world's leading electronics companies. They produce a wide range of products including televisions, home appliances, and mobile phones.
LG has a wide range of TVs and TV sizes to choose from, including OLED TVs, NanoCell Smart TVs, 4K and 8K TVs in a variety of sizes.
OLED TVs, which stand for organic light-emitting diode TVs, are the most advanced type of television due to their deep blacks, wide viewing angle and excellent motion handling.
NanoCell Smart TVs, on the other hand, use nano-sized particles to produce a wider range of colors and more vibrant images. LG also offers LED TVs, which are more affordable than OLED and NanoCell Smart TVs, but still deliver great picture quality.
LG have a wide selection of LED TVs, ranging from entry-level 4K TVs to high-end models with Mini LED backlights. Unfortunately, most of their LED TVs use IPS panels and don't perform very well overall.
LG's OLED TVs dominate both sales charts each and every year as well as editor's choice lists. For many, OLED is the display type of choice for high-end televisions. This is because OLED gives a lot of advantages over traditional LED TVs, such as perfect blacks, wide viewing angles, and excellent motion handling.
The LG G2 OLED is our top pick for the best LG TV and the best LG OLED TV we've tested. It has a unique design, as it comes with a no-gap wall mount instead of a stand. It uses a more advanced OLED panel than most of the other 2022 models, allowing it to deliver impressive picture quality. It also has a great selection of additional gaming features, making it a great choice for PS5 or Xbox Series X gamers.
The LG C2 OLED is our best upper mid-range LG TV. It delivers very similar picture quality to the LG G2 OLED, but has a less premium design. It's still a great TV for gamers, with a nearly instantaneous response time that delivers crystal-clear motion with no distracting ghosting behind fast-moving objects.
The LG NANO90 2021 is the best mid-range LG TV we've tested. It has impressive reflection handling and good peak brightness, making it a great choice for a brighter room. It has incredibly low input lag for a responsive gaming experience and supports G-SYNC, FreeSync, and HDMI Forum VRR, ensuring a nearly tear-free gaming experience from almost any source.
The LG UQ8000 is the best budget LG TV we've tested. It sits below the NANO Series TVs, like the LG NANO90 2021, and the main difference is that the UQ8000 uses a simpler panel design that can't display as wide a range of colors. It's still a good TV for a brighter room, but doesn't get very bright in SDR and has a low contrast ratio.
Compared to other brands, LG TVs generally have great viewing angles, a great smart platform, and excellent gaming features. However, their LED TVs have a low contrast, uniformity issues, and poor value. When compared to Samsung TVs, LG's OLEDs are generally better in terms of dark room performance, while Samsung's LED offerings are superior in terms of picture quality.
Sony is a direct competitor to LG, and while LG's OLEDs have many more gaming features and cost less, Sony's LED options usually have a better picture quality.
Overall, LG TVs offer a wide range of options that are sure to fit any budget. From their OLED TVs to their LED models, LG has something for everyone.
LG has everything you need for the ultimate TV night. Buy LG's OLED televisions for super sharp images, perfect blacks and lifelike colors.
Almost all LG smart TVs use the WebOS operating system. This user-friendly system gives you easy access to broadcasts, apps and streaming services such as Netflix and YouTube.
The clear menu at the bottom of the screen ensures easy navigation. With some smart TVs you get the LG Magic Remote. That is a handy remote control with which you only point at the TV to operate the cursor. Hence, you can easily switch between apps and quickly stream your favorite series.
Below you will find all the available model's in Nepali market from the brand's official showrooms.
Also Check : LED TV Price in NEPAL 2023
LG TV Price In Nepal (4K UHD, Full HD , HD)
| Model | Model - Specification | Price NRs. |
| --- | --- | --- |
| | LG 43" UHD 4K Smart LED TV 43UN7300 | 75,990 |
| | LG 49" UHD Smart LED TV 49UN7300 | 90,990 |
| | LG 65" UHD 4K Smart LED TV 65UN7300 | 1,63,790 |
| | LG 55" 4K Smart UHD LED TV 55UN7300 | 1,01,690 |
| | LG 43" Smart LED TV 43LM5700 | 68,490 |
| | LG 65" Super UHD NanoCell Smart LED TV 65SM8100PTA | 2,54,990 |
| | LG 65" Super UHD Smart LED TV 65SK8500PTA | 2,54,990 |
| | LG 32" Normal LED TV 32LM550B | 35,390 |
| | LG 55" Super UHD Smart LED TV 55SM8100 | 2,14,990 |
| | LG 65" OLED 4K UHD Smart TV OLED65C9 | 5,69,990 |
| | LG 43" LED TV 43LK5260 | 53,590 |
| | LG 65" OLED 4K UHD Smart TV OLED65C7T | 4,59,990 |
| | LG 55" Super UHD Smart LED TV 55SJ850T | 2,14,990 |
| | LG LG 55 Inch OLED 4K UHD Smart TV OLED55C7T | 3,19,990 |
| | LG 55" OLED 4K UHD Smart TV OLED55B6T | 3,14,990 |
| | LG Magic Motion Remote Control ANMR19BA | 3,390 |
LG TV Price In Nepal (4K UHD, Full HD , HD) - Updated on January 2023
LG TV Price in Nepal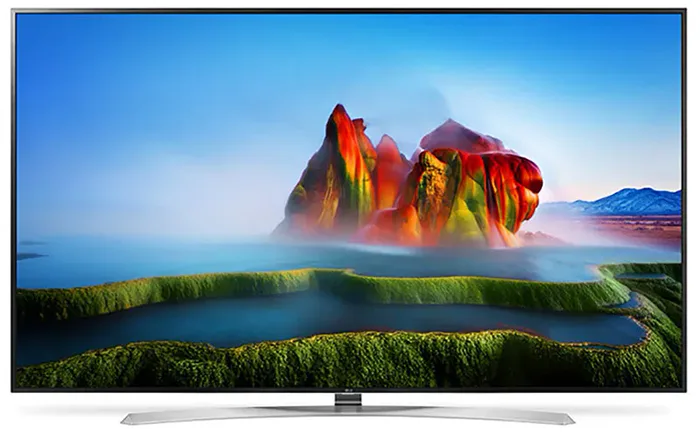 LG 4K UHD 86SJ957T – 86 inch Smart LED TV
Model No.  – LG 4K UHD 86SJ957T
IPS Display
Billion Rich Colors
Active HDR with Dolby Vision
Ultra Surround Sound
Netflix Recommended TV
webOS 3.5 Smart TV
1 Years Full Warranty
Price : NRs 17,32,390
---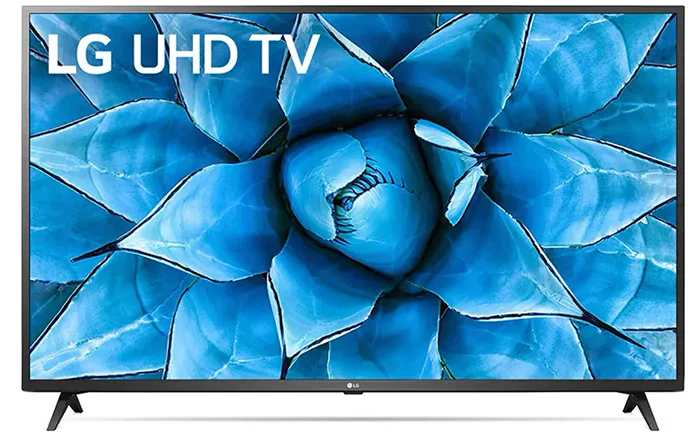 LG 4K UHD 65UN7300 – 65 inch Smart LED TV
Quad Core Processor 4K
FILMMAKER MODE™
Ultra Surround Sound
HDR 10 Pro & HLG Pro
Sport Alert
ThinQ AI
2 Years Warranty
Price : NRs 1,68,990
---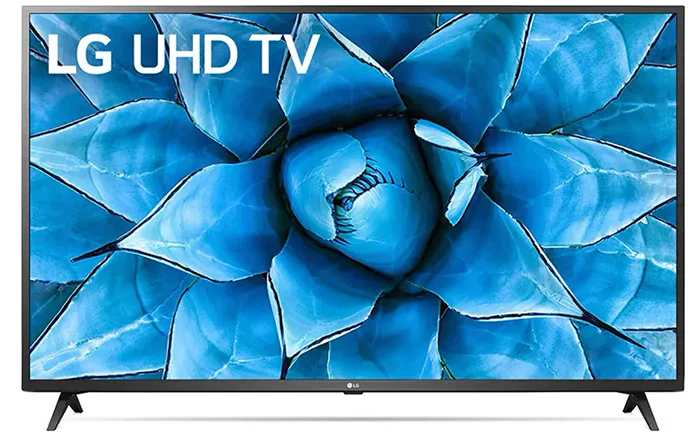 LG 4K UHD 55UN7300 – 55 inch Smart LED TV
Real 4K Display
WebOS + LG ThinQ AI w/ Magic Remote
Active HDR, FilmMaker Mode, Bluetooth Surround Ready
Google Assistant & Alexa Built-in, Apple Airplay 2 / Homekit​
2 Years Warranty
Price : NRs 1,13,490
---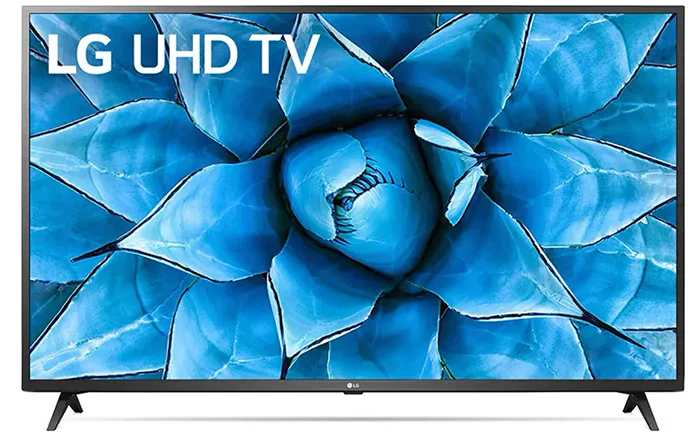 LG UHD 49UN7300 – 49 Smart LED TV
Wide Viewing Angle
Quad Core Processor 4K
FILMMAKER MODE™
Ultra Surround Sound
HDR 10 Pro & HLG Pro
Sport Alert
LG ThinQ AI
2 Year Warranty
Price : NRs 1,03,290
---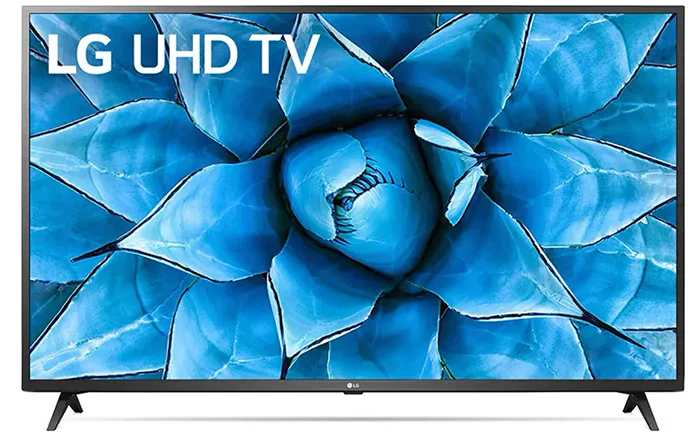 LG 4K UHD 43UN7300 – 43 inch Smart LED TV
Quad Core Processor 4K
FILMMAKER MODE™
Ultra Surround Sound
HDR 10 Pro & HLG Pro
Sport Alert
ThinQ AI
2 Years Warranty
Price : NRs 81,390
---

LG Full HD 43LM5700 – 43 inch TV
Quad Core Processor
Active HDR
Google Home and Alexa Compatible
Price : NRs 74,390
---

LG Full HD 43LK5260 – 43 inch TV
IPS Display
FM Radio
Quick Access
All Round Protection
Built In & Upgradable Games
Live Zoom
2 Years Full Warranty
Price : NRs 44,990
---

LG 32LM630BPTB – HD ready 32 Smart LED TV
32″ HD Ready
Quad Core Processor
Dynamic Color
Active HDR
HDMI/CP/USB
USB
DTS Virtual:X
2 Years Full Warranty
Price : NRs 50,890
---

LG 32LM550B – HD ready 32 inch Normal LED TV
32″ HD Ready
Dolby Audio
Resolution Upscaler
Energy Saving
Noise Reduction
Virtual Surround
2 Years Full Warranty
Price : NRs 38,590
---
Magic Motion Remote Control
Model: ANMR19BA
NETFLIX and Amazon Hot Keys
Intelligent Voice Recognition
Intuitive Mouse Like Pointing and Wheel Control
Universal Remote
Number Key Pad
Price : NRs 3,390