Honda XR 150L Price in Nepal 2023 : Specs, Features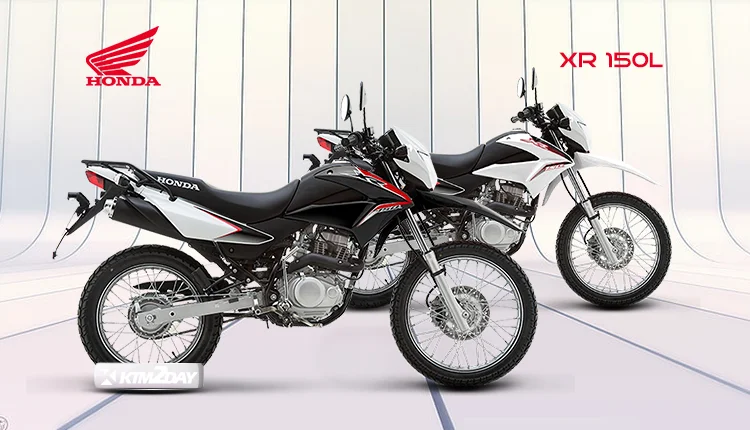 In Nepal, Honda has earned a reputation as a reliable automobile company. Honda motorcycles have dominated Nepal's motorcycle market for decades.
The Honda XR150L is now available in Nepal. The Honda XR150L is a type of trail bike that can be ridden on a variety of terrains, including dirt, gravel, pavement, and urban streets.
As a travelling companion, the Honda XR150L is available to all riders. It's one of the best-selling dirt bikes in Nepal due to its sturdy construction and user-friendly design.
Honda XR150L : Features and Specifications
The highest power output of the 150cc Honda XR150L is 12.14 HP at 7750 RPM, and the maximum torque output is 12.5 Nm at 6000 RPM.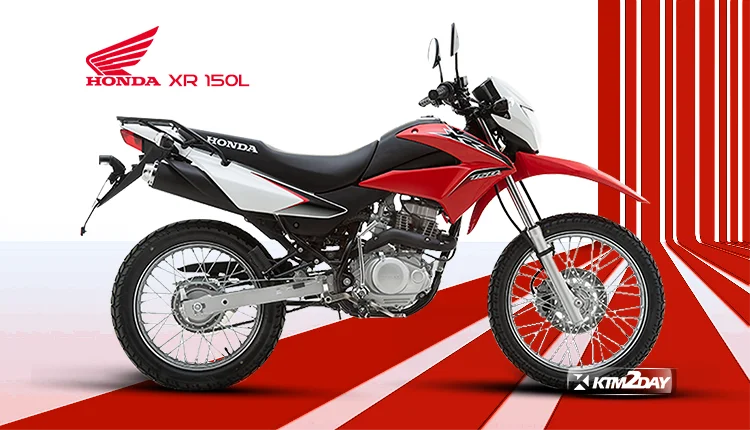 The engine of the Honda XR150L is fueled by a fuel injection system that has been computer-controlled to provide both low- and high-rpm torque that is smooth and steady.
The 240mm single disc hydraulic front brake with two-piston caliper design on the Honda XR150L is an addition that greatly improves the bike's braking ability.
The Honda XR150L's cluster of gauges is visible in their whole, providing the driver with clear information and simple buttons.
The Honda XR150L's crossbar-style handlebar is optimized for demanding off-road riding thanks to its ergonomic design, which places the rider in a position of power with an unobstructed view of the bike's digital instrumentation.
The devil is in the details, which is why Honda equipped the new XR 150 with a transistorized ignition system complete with electronic control unit(ECU) and start button.
It has a 5-speed manual transmission and silky-smooth throttle response. The 12L fuel tank size of the Honda XR150L strives to strike an ideal balance between a lightweight body and touring capability, allowing for a refreshing ride. The fuel economy of a Honda XR150L is 35kmpl.
When it comes to the pillion seat and the rear carrier, you can rest assured that this everyday workhorse comes equipped with a spacious, durable, steel rear carrier.
The carrier is designed and positioned to accommodate a variety of top boxes, giving you the option of carrying up to 20 kilograms in comfort. Only a red and white colour scheme is available for the Honda XR150L.
Summary
The current XR150L model has the same amount of power and performance as its forerunner. The acceleration right from the start is incredible, and the bike has the power to carry you over any terrain.
However, it lacks a rear disc brake and cannot compete with the explosive performance of other dirt bikes on the market.
However, the XR150L's lack of explosive performance is justified by its increased mileage and smooth riding experience.
The Honda XR150L is a gentleman's off roader rather than a ferocious beast because it is so pleasant to ride around town and cruise along the highway. It also travels at a respectable clip and has accommodating seats and a relaxed riding posture.
The retail price for a Honda XR150L is Rs. 6,49,900 in Nepal. The XR150 is outclassed by many other motorcycles on the market, many of which are made in China for much less money but offer comparable explosive performance and aggressive styling.
The XR150L is confident in Honda's refined quality, dependability, and efficiency. Any other motorcycle brand on the market today simply cannot compete with these qualities.
XR150L strikes a good balance between dependability and power, making it a practical and mature option. The Honda XR150L is one of the few motorcycles that is equally at home being ridden to the workplace in business attire or on an off-road trailing adventure.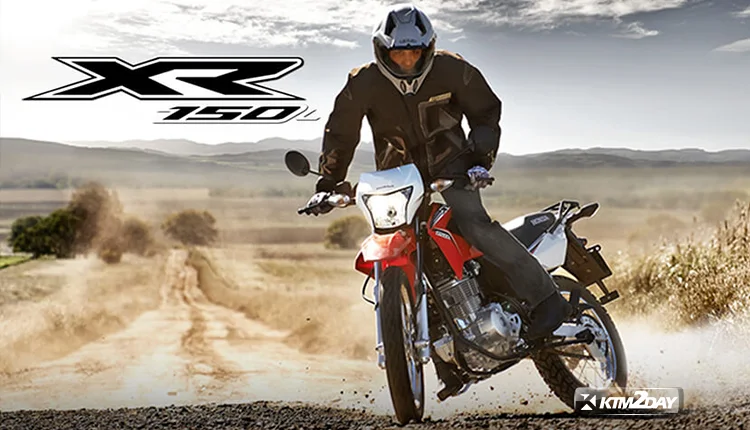 Honda XR150L Full Specifications
| | |
| --- | --- |
| Engine Displacement | 150 cc |
| Max net power | 12.14 HP @ 7750 RPM |
| Max net torque | 12.5Nm @ 6000 RPM |
| Compression ratio | 9.5:1 |
| Stroke | 57.8 mm |
| Bore | 57.3 mm |
| No. of gears | 5 |
| Gear pattern | 1-N-2-3-4-5 |
| Front Tyre size | 90/90 R19 |
| Brake type/size | Dual piston caliper, 240mm disc |
| Rear Tyre size | 110/90/R17 |
| Brake type/size | Mechanical drum |
| Front suspension | Telescopic fork, 180mm axle travel |
| Rear suspension | Single Shock swing are, 150mm axle travel |
| Body Type | Sports Naked Bikes |
| Front Suspension | Hydraulic Brake |
| Rear Suspension | Mechanical drum |
| Body Graphics | Yes |
| Battery | 12V-4 A . H |
| Head lamp | 35W x 1 (low) / 35W x 1 (high) |
| Fuel tank capacity | 12L |
| Starting method | Electric with Kick starter back up |
| Length | 2100mm |
| Width | 820mm |
| Height | 1126mm |
| Wheelbase | 1360mm |
| Ground clearance | 245mm |
| Kerb weight | 129kg |
| Colors | Red, White and Black |
Honda XR150L Price in Nepal 2023
Since its founding in 1976, Syakar Company(Jyoti Group) Ltd has functioned as Honda's official distributor and reseller in Nepali market.
Jyoti Group lists the price of the Honda XR 150 at Rs. 6,49,900. The Honda XR150L is the only motorcycle of its kind. It's regarded as a reliable and powerful motorcycle.
| | |
| --- | --- |
| Honda Model | Price Rs. |
| XR 150L | Rs. 6,49,900 |
Potential customers who are interested in purchasing a motorcycle can do so by contacting the authorized dealer listed above.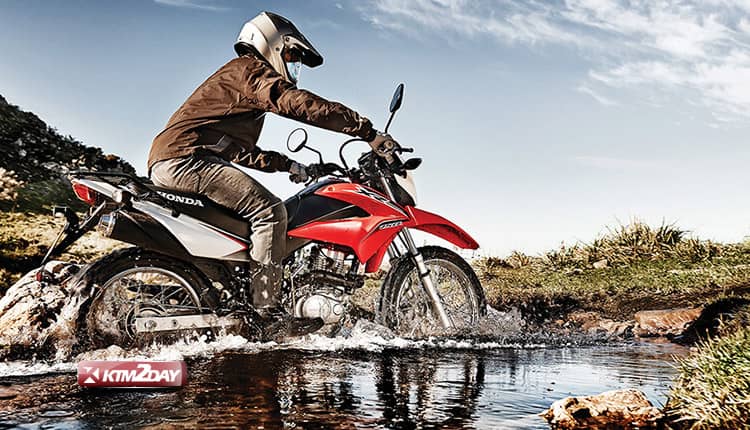 Honda XR150L in Nepal FAQs
How much does the Honda XR 150L cost in Nepal?
The Honda XR 150L is priced at Rs. 6,49,900 in Nepal.
Honda motorcycles are distributed in Nepal by Syakar Trading Company Pvt. Ltd.
How fast does the Honda XR 150L go?
The Honda XR 150L has a top speed of 110 Kmph.
What is the fuel economy of the Honda XR 150L?
The Honda XR 150L is rated at 35 kilometres per liter.
How tall is the Honda XR 150L's seat?
The Honda XR 150L has an 825 mm seat height.
What is the Honda XR 150L's ground clearance?
The Honda XR 150L has 245 mm of ground clearance.
How much does the Honda XR 150L weigh?
The Honda XR 150L has a kerb weight of 129 kg.
Is ABS available on the Honda XR 150L?
ABS is not available on the Honda XR 150L.
Is the XR150L suitable for lengthy rides?
A ride on a Honda XR150L is as relaxing as riding any other Honda motorcycle. For both on and off road use, the seating position is upright without being overly aggressive. Thanks to the handlebar's comfortable position, even a lengthy ride won't tire your arms or back.